You must have heard businesses stressing over their Google rankings. Why does it matter? As per statistics, nearly 90% of the websites on Google do not have organic reach. Only a handful of websites ranking at the top generate maximum traffic. But, how do these websites eliminate competition to get to the top? 
The answer is simple – SEO. 
This blog explains the benefits of SEO for eCommerce businesses and several SEO strategies.
What is SEO?
SEO stands for search engine optimization. It is a digital marketing strategy that helps websites improve their position on SERP (search engine result page). It means optimizing the website by adding the most frequently searched keywords, making your website mobile-friendly, and generating backlinks to boost its ranking on Google SERPs. It's a known fact that people only go through the first few results on Google. Therefore, the websites that are placed lower on the search results pages are completely overlooked. And this is precisely why brands need to implement SEO strategies to climb up the ranking ladder.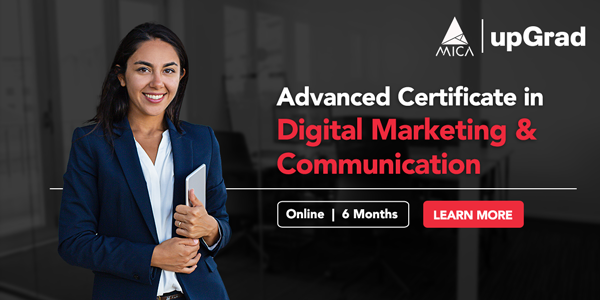 Why is SEO beneficial for eCommerce businesses?
SEO offers plenty of benefits to businesses. It helps websites rank higher on a Google search engine result which is further beneficial in getting more leads for your business, better conversion ratio, and building an online presence of your eCommerce business. some of the most significant benefits of SEO for an eCommerce business:
1. Improves Visibility of Business
The majority of the people do not look beyond the first five search results. Therefore, if your website is consistently ranking low on search results, you will lose out on many potential customers. Whereas, higher ranking through SEO helps make people aware of your business. Therefore, the most crucial advantage of SEO is that it improves a brand's visibility online.
2. Increases Traffic to the Website
SEO is beneficial for generating organic traffic on your website. A large number of people will become aware of your website that will help increase your business revenue.
3. Generate Leads
A higher ranking on search results will prompt people to visit your website. You can check how much time they spent on your website and which pages grabbed maximum attention. You can use this information for lead conversion.
Step by Step Guide To Start SEO in eCommerce
Before optimizing your website, first, you must understand the various elements of SEO. Following are the essential components of SEO: 
1. Finding Keywords
The most effective SEO strategy is finding high-volume keywords and using them in your blog posts and website content. However, you have to ensure that the keywords are not stuffed but added contextually. You can use various SEO tools like Google Trends, Keyword Generator, SEMrush, Ubersuggest, Serpstat, or Google Keyword Planner.
2. Off-page and On-Page SEO
Along with website content and blogs, you must also optimize your website features by making it mobile-friendly, increasing the loading speed, and adding metadata. This is on-page SEO. Contrarily, off-page SEO focuses on creating backlinks, guest blogging, social media marketing, and influencer marketing. Both on-page and off-page SEO is crucial for your business.
3. Website SEO Audit
Even if your website ranks on top in Google search results, it is crucial to perform a regular SEO audit to maintain a higher position. The audit helps confirm that your website content is optimized. You can start the audit by ensuring that your website is mobile-friendly, checking if there are enough internal links on the site, etc. Plus, you should track your website's organic traffic and confirm the ranks of the keywords used in your site's content. Google Analytics Tool is perfect for SEO audit.
SEO Strategies
The following are some of the most efficient SEO strategies for eCommerce businesses:
1. Focusing on Long-tail Keywords
Your website cannot rank on top of a Google search result for all keywords. Therefore, you have to focus on high-volume keywords. Those are the most frequently searched terms on Google. However, there is a catch, the most popular keywords have high competition. It means that plenty of other websites must have also included the same keywords on their website. In such a case, your website might not be visible in the first few results on Google despite adding high-volume keywords due to high competition.
You can overcome this challenge by adding long-tail keywords to your website. Those are the terms that are less frequently searched on Google and have less competition. Long-tail keywords should comprise more than three words. For instance, the term 'dresses for women' will have a serious keyword difficulty. Whereas the keyword' black dresses for women' is likely to give you better visibility when searched. Again, if you add the keyword 'black knee-length dresses for women', your website will show up on top on Google search results when somebody adds the same keywords. Long-tail keywords reduce competition by helping you target specific customers. 
2.

Mobile-Friendly Website
In 2015, Google announced its mobile-friendly update. According to this update, mobile-friendly websites are likely to rank higher on mobile searches. It favors those websites that are easier to read without the readers needing to zoom in constantly. In addition, Google notified that if a website is not mobile-friendly, it can cause a significant decrease in website traffic.
According to Statista, there were more than 211 million mobile search users in the US in 2020. Therefore, your website must be mobile-friendly since most people use mobile phones for search instead of laptops or PCs. You can check the mobile-friendliness of your website through the Mobile Usability report in Webmaster Tools. 
Many brands stuff their website content with keywords but fail to include it in the metadata. If you want to improve your website's ranking, adding a compelling meta title and meta description containing the primary keyword is vital. In addition, you can also optimize the title of images on your website by adding relevant keywords.
Creating Backlinks From Guest Posts
While it's crucial to optimize your website, it is equally essential to promote your business on other websites through relevant backlinks that will drive traffic towards your website. Backlinks, also known as inbound or incoming links, are added on external websites to redirect the reader to another website. To get good results, you must add backlinks to pages that are related to your niche.
According to recent statistics, the top-ranking websites on Google search results have almost four times more backlinks than the pages placed below. Moreover, 58% of SEO experts believe that backlinks are beneficial for a higher rank in Google search results.
Latent Semantic Indexing or the LSI keywords are those terms that are related to the content available on your website. LSI keywords help search engines understand what your website is all about and boost the website ranking. 
For example, an eCommerce business that sells health and wellness products using the terms health, wellbeing, and wellbeing multiple times will help the search engine understand that the particular website is related to health and wellness. It boosts the visibility of your website. You can seek help from the various suggestions shown in the Google search bar to find related terms.
Another SEO strategy that you must use is creating an internal link between the various pages on your website. Contrary to backlinks, internal links direct the reader to another page on your website and increase the time spent by the user on your website. It generates website traffic and also enhances the position in Google search results. For example, if you add blogs to the website for SEO, you can add the links of similar blogs at the end of each page. So, if a person goes through one blog, they might also click on another blog on the site.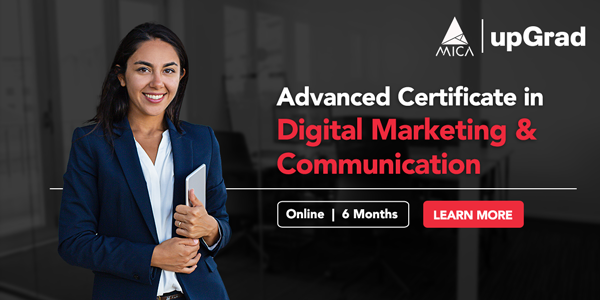 How Can You Learn SEO?
SEO is one of the most popular digital marketing tools for eCommerce businesses. Therefore, nearly all companies hire SEO experts to generate leads and expand their business. According to Indeed, the average salary of an SEO specialist in the US is $54,175 annually. 
If you aspire to build a career in the SEO industry or want to learn SEO to grow your business, you can consider pursuing a Digital Marketing MBA program, such as upGrad's MBA (Global) Program from Deakin Business School. This program will help you learn the fundamentals of marketing and management, leadership, sales and distribution management, business strategies, and other fundamental concepts. This course includes over 500 learning hours, 40 live sessions, and 20 lectures by industry experts to help learners acquire real-world marketing skills.
Conclusion
Top ranking on Google search results is crucial for the growth of eCommerce businesses as it increases brand visibility and generates leads. Therefore, a sound knowledge of SEO will be highly beneficial for your business.
What is SEO?
Search engine optimization (SEO) is a digital marketing strategy to boost the ranking of a website or content on Google search results.
What does SEO do for a business?
SEO helps improve the ranking of websites on Google search rankings. It increases website traffic, enhances brand visibility, and helps generate sales leads.
How can I perform SEO for my business?
You can use various SEO strategies like using long-tail keywords, including backlinks and internal links, and increasing the accessibility of your website to get a higher ranking on Google.
Plan Your Career in Digital Marketing Today!