From sharing business details to analyzing customer behavior simply by their online presence, social media can boost businesses quickly. The growth of social media and its strategies have allowed companies a better reach to their customers. However, the volatile nature of social media makes it difficult to survive on the same type of content for a long time. The smoothest way to slide into a customer's mind is through the power of interactive social media posts. 
Frail attention spans of online users have made it difficult for businesses to keep up with the constant content creation, though interactive post ideas are the soul of any thriving business. Social media grants us the benefit of reaching out to millions of people every day, which business owners must take advantage of to build a strong community online. All it takes is the right social media remedies, which are possible with the help of social media content ideas. Seeking help from a professional or doing it yourself – both options can fetch you results provided you know what posts and strategies can best promote your brand and its story. 
Social Media Posts for Inspiration
After understanding the depth of opportunities available on social media, you have created an account for your business. The business may work well among friends and known people, but you wish to reach out to more people. Simply creating a social media account is not going to bring customers to your store. Being consistent with it is the goal to build a large community of followers. Regularly posting social media posts on the platform is crucial for business success. 
You can take inspiration from these tips to build a robust online presence: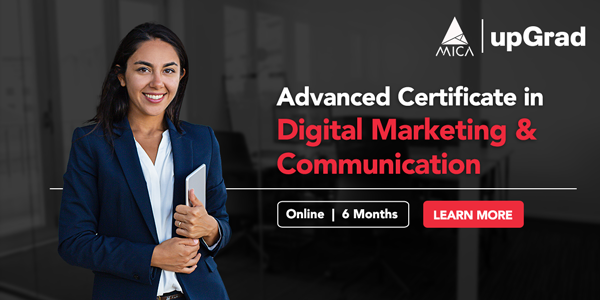 1. Daily, monthly, or weekly series
'Throwback Thursday' is a broadly known social media term that people know and have used as well. The simple hashtag came into existence following a weekly series that led people to share a nostalgic memory on Thursdays. Just by using this simple interactive post idea, you can create an excellent recurring series for your target audience. 
2. Location-based post 
Local businesses and brands looking for customers in their closest vicinity can make use of this feature. Location tagging in posts lets your followers know where you are established and draw them to the same place if your brand shows potential. Make sure the post is visually appealing and your service compelling enough to grab attention. For example, a local bakery can post pictures brimming with delicious cupcakes and tag location along with it to call out customers nearby. If your service is promising, word of mouth works amazingly to increase your customer footfall. 
3. Topical posts
Riding the topical train is the most fun and trendy way to keep up with your customers. Participating in social media trends can immediately catch attention if your business smoothly collides with the topical. A bit of sarcasm and a whole lot of creativity is what turns topical posts towards success. Hashtags and shares can draw the attention of the right people, making your interactive post ideas trend on social media channels. 
4. Participate in Reels
Following the ban of the famous video creation app Tik Tok from various countries, Instagram has launched a similar feature on its app by the name Reels. Reels is emerging as one of the most loved aspects of the social media platform and is currently also one of the most widely watched ones. Using reels to reach out to more people is the best option. It only takes a few seconds to deliver the message and create awareness about a brand.
5. Mini tutorial vlogs
Nobody wishes to spend hours learning a thing that would hardly take a few minutes. Let your business page be the one to cut short this monotonous length. Create a mini-tutorial or How-to videos which people can easily watch and learn techniques being taught by you. Pick topics relevant to your business and add aspects of your business to create brand awareness. A helpful vlog would surely call out a lot more people to visit your page and explore your services.  
Get your Digital Marketing Certificate online from the World's top Universities. Learn Advanced Certificate Programs to fast-track your career.
6. BTS for the win
Behind the scenes make for a great social media content idea. Customers appreciate a little personal touch in the business in the form of behind-the-scenes. Allow your followers a glimpse of your offline presence or the buzzworthy BTS from a video that recently got tons of likes and shares. Many people are interested in knowing what goes on behind the curtains rather than the polished, edited view in front. You can use Facebook, and Instagram Story features to paste BTS snaps or videos of your ongoing projects. 
7. Recommendation posts
The best way to maintain friendly relations with your followers is by being their friends. You can create a strong personal bond with your followers and customers by creating innovative recommendation posts for them. Dedicate a few days a week to recommend different things to your followers. These recommendation posts can be a point of conversation for millions of people and growth in interaction with your business.  
8. Seek advice from followers
Who else can be a better critic of your brand than your audience and customers? Businesses may use the story feature to interact with followers by seeking advice, recommendations, or feedback relevant to their services. It allows you to grow as a brand and also makes followers feel more connected to your online presence. Q&As tend to be one of the most engaging tools of social media posts, so following the same for your business can be highly beneficial.
9. Flaunt reviews all the way
Allow yourself to celebrate victory and gain followers from it, too, by sharing valuable reviews you received on your businesses. Be honest and share the most detailed, relatable ones for the followers to know about your brand practices and their successful accomplishment. Remember, word of mouth is, to date, the strongest marketing tool. 
Courses to Fuel your Social Media Knowledge
Being equipped with the right amount of knowledge relevant to any platform makes it easier to use basic strategies to excel in such spaces. Social media is a vast, ever-growing community of people which experiences constant changes. The right amount of social media knowledge can help to make an impactful presence on the application, leading to the ultimate growth of your brand. upGrad is the perfect platform to explore courses around online business growth.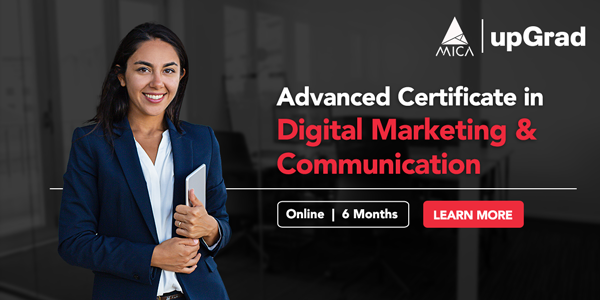 Advanced Certificate in Digital Marketing and Communication is one such course offered by upGrad's comprehensive educational platform to learn and use digital tools for creating an active online presence. upGrad, with its 85+ countries learner base and 40,000+ paid learners globally, has impacted the lives of 500,000+ working professionals through their top-tier course structures. The certificate and degree courses are created by top faculty members from prestigious institutes and industry specialists to deliver a wholesome learning experience to students.
upGrad's 360-career assistance allows learners worldwide to stay updated with the curriculum, making the whole learning process hassle-free. Check out the industry-led leading education institute to learn more!
Conclusion
Remember, the growth of your businesses' social media platform organically is only possible with the help of an active online presence and creativity. These two aspects, together, deliver proven results. Try and sprinkle originality in all your social media content ideas, and if dull days call, do not hesitate to seek inspiration!
How can I make my social media posts more interactive?
Look at your most promising social media pages (the ones you mostly interact with to gain followers). Create a list of all the features and social media post ideas that you enjoy being a part of and sharing along with your friends. Posts that appear fun and seek human interaction can be really engaging.
How often should I post on social media platforms?
As often as it takes to bring life into a brilliant social media post idea. You don't have to drown your page with a continuous supply of content. Maintain a balance. The best way to do it is by following a stable social media content calendar.
What should I post on my social media business page?
You don't have to pick an extremely stern tone in your social media posts. Decide the personality of your page according to your business objectives and goals. Use the same tonality in your posts to create a uniform brand identity and maintain consistency. Businesses nowadays are picking using a casual tone to keep their social media presence user-friendly and approachable.