Engineering and medicine are no longer the only trendy spaces for science students. While these domains may never really go out of prominence, the relentless rat race is sure to lead students to look for other lucrative career opportunities. Science deals with diverse fields and industries, creating countless career opportunities for people based on their relevant skill sets and career aspirations. From generating healthy microbes catalyzing plant growth to creating a life-sized robot equipped with human intelligence, the exponential growth and advancement make science one of the most dynamic career options for science students.
Career Options for Science Students
Science students must not be restricted to these two choices for a field that's constantly growing to create endless possibilities for a promising career. Thus, it is time to explore some of the top career options in science for students in the US!
1. Big data
The untameable growth of technology and information is generating an inconceivable amount of complex data each year. Big data experts aim to work on the same by dealing with complex, unstructured industry and market data, shaping it to present valuable insights for the company to reap benefits. 
Among the highest-paid STEM occupations in the US, computing and information systems lead the list of being the top paid profession, making it an excellent choice for science students looking to make it big in the tech field. An increasing amount of big data professionals in the market speak of its prominence and bright future. 
2. Software development
Software development is the art of creating the base of any computing device – software applications – through designing, processing, building, and assessing the right set of instructions. Tech-driven science students seeking a career that allows for a creative blend of technology with problem-solving skills can go for this highly practical career option. Freshers learn how to work with the right software development tools and master the various soft skills required to stay ahead in the competitive game, considering the demand for software developers is projected to rise further.
3. Artificial intelligence and machine learning
Human intelligence mimicking bots are commonplace now, and the market will only create more space for such intelligent machines soon. Machine learning and artificial intelligence walk hand in hand to strengthen personalized experiences for users. ML helps train the algorithm to remember patterns and automatically apply those to fuel artificial intelligence – the simulation of assessing human interaction and assembling it to simplify human tasks.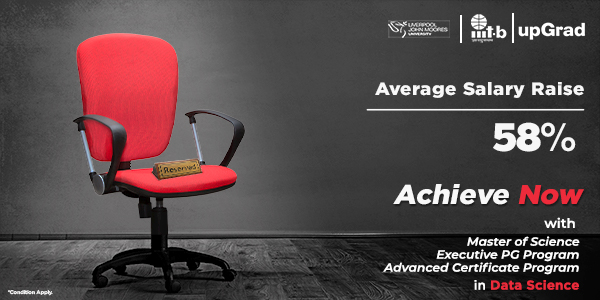 It is a fascinating field that has already taken over the global tech market with breakthrough innovations. From e-commerce websites to Google cloud, AI is gradually stepping into the mainstream market following an astonishing market revenue of 341.8 billion US dollars for 2021, projecting its potential as a successful career option for science students.
4. Psychology
Growing talks about mental health are initiating conversations in every space, leading people to reach out to reliable healthcare providers. Therefore, a career as a psychologist is perfect for science students willing to help people in their journey of improving mental well-being. In addition, science majors can look forward to a career extending further into diverse fields allowing students to seek their preferred niche and work towards the well-being of the same. Specialized areas in psychology include pediatric psychology, school psychology, forensic psychology, sports psychology, rehabilitation psychology, etc. Thus, there's plenty of options for science students here! 
5. Business analytics
Business analytics is skyrocketing as a trendy profession in various parts of the globe, following its ability to help businesses harness the proper techniques by using historical data patterns. An amalgamation of efficient technical knowledge and the right set of business skills, the business analyst is one of the most rapidly growing careers. 
STEM students expecting to make a technical career in a field bound to lead the business world in the future must go for a business analytics degree. As the revenue generated through the business analytics market keeps growing with the market size, an increasing number of professionals and students are inclining towards business analytics careers.  
6. Forensic science technician
A career that coincides with science and criminal justice at the same time can be fascinating for many people. Forensic science technician is one such profession, dealing with the laboratory aspects of a crime scene by evaluating discovered pieces of evidence. Students aiming to serve their life under the shed of this esteemed career choice must know its significance and the prospect of growth opportunities that are set to arrive in the future. The employment rate for forensic science experts is said to rise 16 percent from 2020 to 2030, making it a potential career option for many seeking a well-paying science career. 
7. Data Science
Data science constitutes the assessment of unstructured data using expert mathematical and statistical skills to reap business insights and using the same to take actionable steps towards improving the well-being of any brand. Data science might seem similar to the post of a business analyst, but both of these vary widely. Data science demands a solid technical foundation since data science professionals deal with advanced maths and statistical problems. Data science is chosen as one of the best jobs in the US for 2020, making it the perfect career opportunity for science students.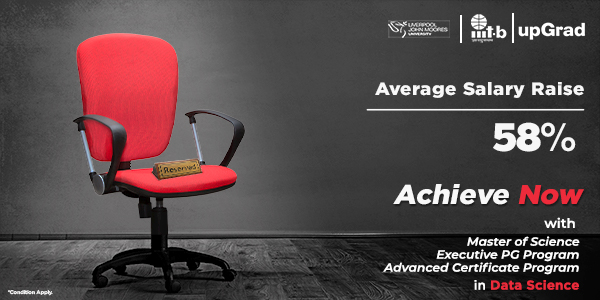 8. Career as a Data Scientist
Data science is a fast-evolving field, presenting students with the possibility of using their well-equipped analytical and computing skills. upGrad offers a Master of Science in Data Science program for students to propel their careers in the expansive field of data science. In association with Liverpool John Moores University (UK), the course is created for learners worldwide to access best-in-class content. Leading faculty members and industry experts extensively curate the program to prepare learners with the right skill set for this dynamic industry. Along with leading learning tools, the course extends three unique data science specializations, including Data Engineering, Data Analytics/ Business Intelligence, and Deep Learning. 
upGrad, as an educational portal, believes in delivering overall growth for learners during their time learning from this platform. Therefore facilities such as strong peer connection, soft skill learning program, one-on-one with industry mentors, and 360-career guidance are available for learners to receive at any time. 
Other Career Opportunities for Science Students
In addition to the diverse career opportunities mentioned above, here are a few more options for students to thoroughly explore and opt further, in case it suits their preference, 
Operations research analyst

Financial advisor

Ethical hacker

Anesthesiologist

Statistician

Nurse practitioner
Conclusion
Science and technology enjoy a reputed position in the league of the most promising career options globally. Naturally, it is the first career choice for young aspirants. The expansive domain of science is destined to make you reevaluate your career choice after you've gained some industry experience. That's the beauty of it – constantly upskilling to improve your skills and knowledge base!
What is the easiest career opportunity in science?
Psychology is considered one of the easiest science measures, yet it has its intrinsic challenges to face. Lack of mathematics might make it a dream choice for many though extensive use of analytical skills and statistics is sure to revise the definition of 'easiest'. Psychology carries its own complexities, and aiming for a degree will take immense dedication and hard work.
Who is eligible to apply for a data science course?
Data science course, as the name implies, deals with the science of data and its implementation. A science student seeking a career in data science must have a Bachelors' in statistics, mathematics, or a relevant field of study. The data science field offers the finest opportunities to learners owning a master's degree, so pursuing one raises the possibility of getting better career growth.
Which STEM job sectors are seeking growth in the near future?
US Bureau of Labor Statistics claims computer occupations are the major reason behind the country's relentless growth of STEM employment in the US. The (BLS) 2019–29 employment projections speak highly of computer occupations as being the more successful figure than other occupations. They are most likely to achieve 8.0 percent by 2029 over 3.7 percent of all other job opportunities.
Learn data science courses online from the World's top Universities. Earn Executive PG Programs, Advanced Certificate Programs, or Masters Programs to fast-track your career.
Prepare for a Career of the Future