Social media management entails everything – from conceptualizing social media campaigns to getting them executed to receiving and implementing feedback. Since most businesses have shifted online – and the remaining ones are also looking to –  there is always a need for social media managers to help them increase brand awareness and recognition, improve traffic, and enhance customer relationships. 
With brands steering more towards digital platforms for promotion, social media marketing is indeed a very lucrative and rewarding career option in 2021. 
Let us explore the social media manager salary in the US, the key skills required to exceed in a social media career, and the core responsibilities of social media profiles! 
Social Media Manager Salary in the US
The salary for the Social Media Manager role varies based on many different metrics – from experience and location to the organization you have applied for. Additionally, many other job roles fall under the social media manager umbrella, like social media director, social media strategy specialist, and community manager.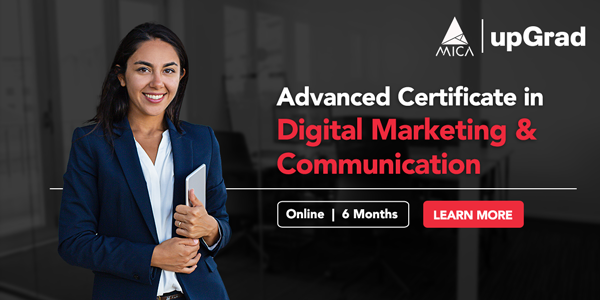 That said, the average salary for a senior social media manager in the US, with more than five years of experience, is $63,000 and can go as high as $90,000. Entry-level jobs like social media coordinator or similar ones begin at $32,000,  and with increased experience, the salary will keep on growing and can reach well over $100,000.
The data collected by PayScale suggests that currently, people in this job role don't have more than 10-15 years of experience, owing to how young the entire field in itself is. The salary increases steeply throughout the 10-year journey as you keep gaining more skills, knowledge, and expertise. Further, there is also higher pay for social media managers with experience and strategic planning skills. In this case, the average salary is $63,294, with the highest being easily above $100,00  per year. 
PayScale's data also indicates a steady increase in the salary based on the number of years of experience, somewhat in the following manner:  
Entry-level (0-5 yrs):

$44,000

Mid-career (5-10 yrs):

$59,000

Experienced (10-20 yrs):

$65,000

Late-career (over 20 yrs):

$71,000
The pay also varies based on location. So, the social media managers in San Francisco can expect to earn 50% more than the national average, while those in Houston should expect 6% less. 
According to Indeed, the average salary for a social media manager in the US is approximately $108,449. 
Key Skills for the Social Media Manager Role
Generally, it is good to have a bachelor's or a master's degree in marketing, journalism, communication, or PR. That way, you will have all your bases covered. However, that is not a strict requirement. 
You are expected to have some working experience or knowledge of digital marketing, especially if you are not looking at just entry-level positions. Any added skill in the form of advertising, community management, and sales is a bonus. Knowledge of SEO, SEM, competitor analysis, website auditing, and marketing analytics will come in extremely handy for social media positions. 
Social Media Manager – Roles and Responsibilities
The precise roles and responsibilities of a social media manager vary from company to company and even project to project. However, here are some broad responsibilities that you will surely be taking care of as a social media manager
Developing, implementing, executing strategies:

This would require you coordinating with stakeholders across different verticals of the company to ensure that your plans are relevant to the organization. 
Manage social campaigns:

This would include working with photos, videos, gifs, editorials, and more – basically all the community outreach promotions, efforts, and more. 
Manage the company's voice:

Since you would be managing the company's social media handles, you must reflect the voice of the company. You will be representing the organization on different platforms, including LinkedIn, Facebook, Twitter, Instagram, etc.
Measuring success, implementing feedback:

You'll need to set benchmarks and make sure the team meets them. You will be analyzing, reviewing, and visualizing the impact of your social media strategies in an easy-to-understand way. 
Enroll for the best Digital Marketing Certificate course online from the World's top Universities to fast-track your career.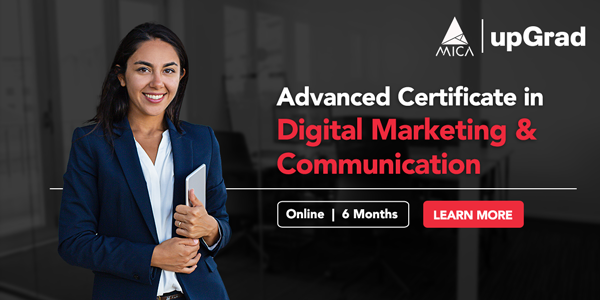 Bag the Social Media Manager Job You Desire!
The jobs under the social media umbrella are highly diverse, and if you go about exploring, there is no way you won't find a niche that precisely fits your taste. You can manage the social media of tech companies, lifestyle companies, healthcare organizations, fintech institutions, and basically whatever you think of – because that is how pervasive social media has been in the last decade
The good news is that this field is also very open and welcomes people from different backgrounds and walks of life. So, even if you aren't from a conventionally relevant background, you can still ace in the field of social media management with just a little bit of guidance and effort. Lucky for you, you are just in the right place! 
Can freshers take up the role of a Social Media Manager?
In theory, you can. But in practice, you will need some foundational understanding of how social media projects are managed and executed in order to be a good manager. So, it's recommended that you have some years of experience either as a content writer, social media content creator, and the likes.
Will the job of Social Media Manager be required in the future?
Most certainly. As more and more companies look to establish their online presence, they will keep requiring social media managers to help them.
Do I need to have any academic background for this job?
No, jobs in the field of social media marketing and management don't have any prerequisite degrees as such. However, any related degree - like in marketing, communication, advertising, etc., will be of great help.
Prepare for a Career of the Future