Introduction
If you have been in the digital marketing or content writing field for quite some time now, you must have frequently heard about search engine optimization (SEO). It is one of the favorite and widely used terms in the online marketing industry. Here is how you can understand SEO.
Whenever you search for something online, whether it's a product, service, query, meaning of a particular word, a song, or anything else, as soon as you type something in the search bar, you are bombarded with several results within seconds. 
We tend to go through the first few search results, gather as much information as we can, maybe scroll a bit below, go through other websites, and then close the tab. However, the first few websites that we go through are only a fraction of thousands of results or websites available on a search engine. We hardly visit websites listed at the end of a page or click on the next page.
Now, who decides what search results you will see at the top? It is done through a market strategy called SEO. Businesses optimize their ranking on the search engines to generate organic website traffic and reach a wide audience. There are primarily two types of SEO marketing- on-page and off-page. Now, let's understand the difference between the two.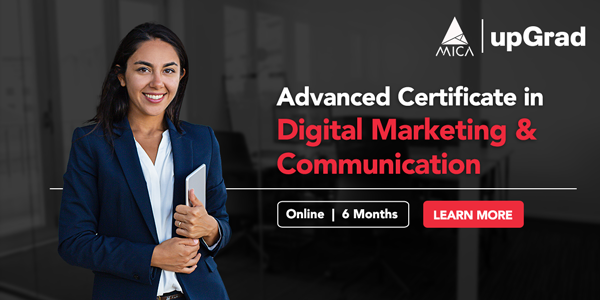 What is Off-Page SEO?
On-page SEO mainly refers to optimizing your website content to get a higher ranking on search engines. It includes incorporating the most frequently searched keywords on Google in the website content, infusing meta tags and descriptions with high-volume and density keywords. On-page SEO is all about how you optimize your website to stay on top of the search results. 
On the other hand, off-page SEO is all about generating high website traffic through other sources. It is done by generating backlinks, content marketing, third-party advertisements, social media, podcasts, and reviews. All this takes place outside the website through link-building. As soon as customers click on the hyperlink, they are redirected to your website. Thus, it generates more website traffic and also helps to build a large client base.
What Are the Advantages of Off-Page SEO?
From the outside, SEO may seem like a simple task where one needs to add keywords. However, it is one of the prime strategies for online marketing, especially when the Internet and search engines are ruling the world and businesses are contesting to stay on top of the page results. Most organizations internally optimize their website with keywords and image tags. However, it is challenging to drive website traffic by sticking to online SEO alone in the current digital marketing era. Businesses need to create their brand image on as many platforms as possible. This is possible through off-page SEO. Here are a few vital advantages of the same:
1. Large Audience:-
In on-page SEO, a person will probably come across your website only when they search for a similar product or service on Google. However, in off-page SEO, there are various platforms through which customers can get to know about your business, product, or services. For instance, people can come across your website while scrolling through social media, listening to podcasts, reading articles or blogs on your website. Off-page SEO facilitates organic traffic to your website and helps the businesses reach out to a broader audience.
2. Boosts Credibility and Transparency:-
From a customer's point of view, you are less likely to purchase products or avail of services from a website that you have never heard about. Even if a customer lands on your website, he might not be tempted to purchase from your website if it has no online reviews or online presence other than a website. Therefore, off-page SEO helps to boost credibility by gaining the trust of customers.
3. Boosts Sales and Revenue:-
Another significant advantage of off-page SEO is that it helps in increasing sales and generates revenue. The key purpose of SEO is to get more traffic to the website. It creates plenty of leads for businesses that can be converted into sales.
Off-Page SEO Link Building Strategies
There is always a tough fight between companies to stay at the top of the search results. One day you can rank on the top whereas, on the other, your website shifts below in the Google page by a few positions. However, to ensure an increase in website traffic, you can follow these off-page SEO strategies:
1. Link Building:-
Building backlinks form an integral of off-page SEO. They are also called inbound or incoming links. The primary purpose of creating a backlink is to connect one website to another. This helps the search engine algorithm to verify the authenticity of your website. If many web pages contain a backlink to your website, it generates more traffic to your website and builds trust. There are three types of links involved in off-page SEO – natural, manually-built, and self-created links. Natural links are created by influencers who post a review of your products or services. Manually-built links are generated when businesses contact other website owners to add their webpage links.
Along with backlinks, it is also crucial to link your blogs articles on the website. This allows a person reading a blog on your website to read similar content on your website. As a result, people tend to spend more time on your website. It helps in generating website traffic.
2. Content Marketing:-
This off-page SEO technique is done with the help of anchor texts. Simply put, anchor texts are keywords in your website content or articles/blogs that match the search engine queries. You need to figure out phrases related to your product or service with the maximum search volume on the Internet. Once you have a list of all the high-volume keywords, you can incorporate them while writing the articles and blogs for your website. These keywords shall be evenly distributed in the content and shall make sense. Your website will appear in the top results when a person types similar keywords on a search engine.
3. Guest Posting:-
This is one of the most underestimated off-page SEO strategies. Businesses often focus on optimizing the blogs on their website but overlook guest posting. Guest posting or blogging means publishing your blogs or articles on other websites. Such blogs must have a link to your website so that whenever a reader goes through your guest blog on a website, they can also view your webpage. Over time, it increases your website traffic and also improves your position on search engine results.
4. Social Media:-
Social media platforms are currently ruling the marketing game. It dramatically impacts consumer behavior and marketing strategies. Nearly all brands focus on social media to attract potential clients. An engaging social media page is a vital factor for the growth of small businesses. In fact, there are plenty of small businesses that operate only through social media platforms and do not have a website. Therefore, having an impressive social media presence is quintessential for boosting sales and revenue.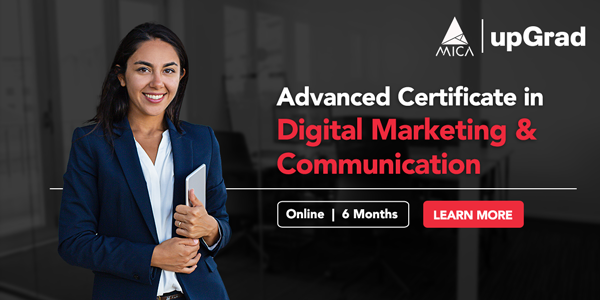 How To Learn Link Building For SEO?
Generating organic traffic to your website requires a lot of time and patience. Most importantly, it requires the right SEO skills and strategies. Businesses that do not use off-page SEO strategies struggle to generate website traffic and lose potential customers. Therefore, it is best to learn link-building SEO techniques from professionals. For this, you can enroll in online digital marketing courses. upGrad's Advanced Certificate in Digital Marketing and Communication course can help you learn the nitty-gritty of digital marketing. It offers you a specialization in any of the following areas – branding and communication, marketing analytics, social media and content marketing, or marketing communications. This course will help you acquire technical SEO skills. It can also be a stepping stone if you are looking to build a career in SEO. You get an opportunity to receive mentorship from industry professionals, work on practical projects, and access more than 70 tools. Moreover, upGrad offers comprehensive career guidance to all its learners.
Enroll for the Best Digital Marketing Certificate course online from the World's top Universities to fast-track your career.
Conclusion
SEO is a crucial aspect of digital marketing. Nearly all businesses and companies use SEO techniques to gain website traffic and boost their revenues. It is also a promising career pathway for aspirants looking to enter the digital marketing domain. In 2018, the number of SEO jobs grew six times in the U.S. It is likely to rise tremendously in the next few years. Therefore, you must consider learning SEO skills. For the best courses on digital marketing and SEO, you can choose upGrad.
Why is SEO important for a business?
A website is crucial for every small or large business. It builds trust in the customers and attracts more visibility for your organization. However, building a website alone does not guarantee more clients. You need to rank in the top few results on a Google page. For this, you need to adopt SEO techniques.
What are the different types of SEO?
Businesses can optimize their website through on-page SEO, off-page, and technical SEO. On-page optimization is concerned with your website off-page is related to other platforms that redirect Internet users to a website. In technical SEO, businesses optimize a website's infrastructure and servers.
How can I learn SEO?
SEO forms a critical part of digital marketing. If you wish to build a career in digital marketing, it is beneficial to know various SEO techniques. To learn about SEO in-depth, you can join online certificate courses or master's degree programs.
Plan your Career in Digital Marketing Now.