Ask any successful person about their growth story, and they'll tell you how it is all about networking. Whatever the role, job function, service, or industry, if you are not networking, you're not working. And a proven strategy to make stable connections with the right people in your industry is using LinkedIn.
With more than 467 million users, LinkedIn is a professional platform where people are open to connecting and improving their network by including the right set of individuals. But LinkedIn doesn't work like any other social media platform, and if focused on enabling users to expand their business network the right way.
So if you want to develop relationships that will propel your career in the right direction, here are a few tips to network on LinkedIn and make it happen:
Networking Tips on LinkedIn
1. Complete your LinkedIn profile
Whether it is real life or social media, adding a face and a name to your statement makes a lot of difference. And several LinkedIn users do not focus on this aspect. While you may not have glamorous pictures, having a professional-looking photo as the display picture with the entire profile filled out is the first step to getting noticed.
So before you start networking, make sure you have your profile filled out. Add your credentials, your job experience, and every other important detail that can appeal to the audience you are targeting. And don't just fill out the profile information, also make sure you have some great recommendations from your colleagues and business partners to make it stand out from the crowd.
2. Write an outstanding LinkedIn summary
In addition to the profile picture, the first thing about your profile that a user will see is your headline and LinkedIn summary. If either of the two does not contain the right keywords that one is looking for, even the most fantastic networking tips will not work. So get cracking on ensuring you put your best foot forward and highlight your accomplishments in your LinkedIn summary.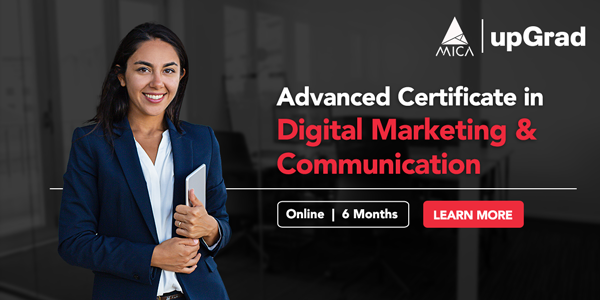 Additionally, it is suggested to understand the right set of keywords that people are looking at when searching for someone that matches your description. Please make sure these keywords are part of your summary and the headline, as this makes it easier for your profile to show in the search results.
Read: Actionable LinkedIn Strategies You Can Implement
3. Share your expertise on LinkedIn groups
Once your profile is complete, the best way to network is to share your expertise and contribute to on-going discussions on LinkedIn. The ideal way to start is by being a member of the groups that you feel can add value to your networking. Make sure you are where your target audience is, and also use this as an opportunity to research the trends that are prevalent in the industry. 
Then start conversations with a broader set of audiences. On LinkedIn, people are open to discussions with those outside their network and are always open to learning something new. If your contributions are valuable, you will get noticed, and it also makes your outreach a lot efficient. 
Learn Digital Marketing Course Online from the World's top Universities. Earn Masters, Executive PGP, or Advanced Certificate Programs to fast-track your career.
4. Connect with the right individuals
Social media is full of bots and profiles that are solely focused on pushing a sale. This makes people wary of accepting connection requests which are outside their domain of expertise. The best way to impress your target audience is to have the right set of people in your connections. Build relationships by leveraging LinkedIn Sales Navigator or InMails to reach out to people who have the right credentials that you are looking for. Have a compelling value proposition to ensure you get a response from these individuals.
Also, before you send a request, make sure to research the person and personalize the note. Generic content will not get you the kind of results you are looking for, and sending too many requests may also get your profile barred. So instead of going on a blitzkrieg sending connection requests, engage the right way.
Check out: How can students leverage LinkedIn
5. Blog and post unique and original content
Finally, networking is successful if you can get the person to you rather than following them around. The best way to garner attention from the target audience is by sharing quality content that is fresh and adds value to your followers. This helps with networking, too, since most people will look at the content you are sharing to decide whether to accept your connection request.
For best results, use the blog option to reach a more extensive network. LinkedIn articles are promoted by the platform to reach a wider audience, and if they are thought-provoking, your target audience will want to network and reach out to you. 
Best Digital Marketing Courses Online
upGrad's Exclusive Digital Marketing Webinar for you –
Webinar with Q&A Session on Digital Marketing
In-demand Digital Marketing Skills
Conclusion
While networking is a great way to scale up in your career, having the right credentials only makes that journey a lot simpler. So whether it is networking on LinkedIn, speaking with a prospect, or applying for a job, your credentials will help you ace the game. So utilize this time to start learning and gain the extra edge to your job profile. 
Don't forget, LinkedIn marketing strategy is just one element in your broader social content plan. To learn about not only social media, content marketing, and branding, but also get a foundational understanding of the digital marketing field, enroll yourself in the Digital Marketing and Communication PG certification. Become one of the 3000+ students who upped their digital marketing literacy over six months. After all, upskilling yourself is the need of the hour to execute a strong LinkedIn marketing strategy.
If you are curious to get into the world of digital marketing, check out upGrad & MICA's Advanced Certificate in Digital Marketing & Communication.
Digital Marketing Free courses to Learn
Popular Digital Marketing Blogs
How to create a powerful LinkedIn profile?
People and recruiters only notice a complete and updated LinkedIn profile of candidates. Therefore, you need to focus on creating a better LinkedIn page that helps in improving your branding.
Some key steps include- choosing the right profile picture with background, giving an appropriate headline than just a job title, adding a nice summary of yourself, listing your relevant skills, grow your network and add relevant connections that add value to your feed, take a skill assessment test, ask for recommendations, publish original long-form content regularly, add comments.
How to grow a powerful network on LinkedIn?
Having a powerful network is very important and adding random connections may harm your profile much more than not adding connections. To build a powerful network on LinkedIn- first, add your existing contacts to your network, use discretion while accepting invitations- don't add random connections that don't add value to your profile, send connection requests to people you are working with, industry people, influencers in the community and industry, etc.
What type of content should be published on LinkedIn?
Being a networking site for professionals, LinkedIn is not suitable for all kinds of content. You should only be posting blogs related to your profession, industry-specific news and research, third-party content that you find relevant wrt your profession and industry, native video, plain text to share something that you learned recently, photo updates and illustrations.
Never post something to demean others or other professions. Try experimenting with new types of content and post consistently to get the maximum attraction of users.
Ride the Digital Wave