The job of an IT Manager is full of challenges and duties. IT Managers are at the highest level in any company's tech hierarchy (before the CTO, mostly). They are responsible for managing a company's information systems, solving hardware or software challenges, and supporting the business through every technical difficulty and bottleneck. 
As a result of this, the role of an IT Manager requires exceptional problem solving and people managing skills, coupled with up-to-date technical expertise. In addition, they must be good communicators, efficient leaders, and someone their team can look up to. This position requires the perfect mix of leadership, tech expertise, and business management skills and is, therefore, a very well-paying one. 
In this article, we'll talk more about the salary of an IT Manager in the USA. But before that, let's first look at some responsibilities that an IT Manager has to give you some idea of the duties that come with such a high-paying job! 
Learn Software Development Courses online from the World's top Universities. Earn Executive PG Programs, Advanced Certificate Programs or Masters Programs to fast-track your career.
Responsibilities of an IT Manager
IT Managers are amongst the highest paid professionals working in the tech domain – and rightly so. Their work requires them to have their tech, managerial, and organizational hats on at all times. They have a lot of responsibilities to take care of, some of which include: 
Team Management and Leadership
The entire tech domain of an organization works under the IT Manager – which makes IT Managers responsible for ensuring the smooth functioning of any team. This includes proactively resolving issues, providing mentorship and guidance, and supervising the team's progress throughout. As a result, IT Managers must be team leaders who know how to get their voices heard and have people management skills.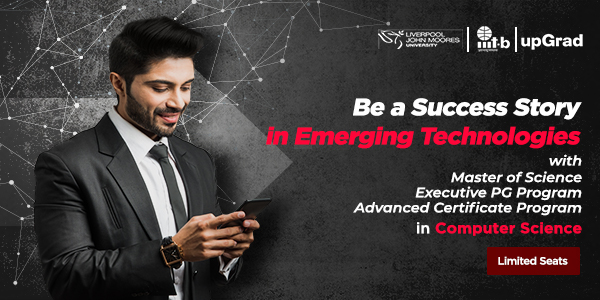 Data Analysis
Being in managerial positions, IT Managers are mostly responsible for making all the strategic decisions for the company. For this, they must have on-point analysis skills to make sense of all the data relevant to the organization and derive meaningful patterns and insights from them. IT Managers are also responsible for allocating teams, finances, and other resources. This task needs proper planning and forecasting to be done appropriately. Again, data analysis is crucial here.
Project Management
Apart from managing teams and making predictions and forecasts, IT Managers are also responsible for managing tech projects end-to-end. This includes all the stages from project inception to conclusion and maintenance. IT Managers must set achievable and feasible objectives and track their team's progress till the very end. All essential tasks like delegating tasks, making changes, recommending improvements, and such, fall under the broad umbrella of project management that an IT Manager has to take care of. 
Popular Courses & Articles on Software Engineering
Financial Planning and Budgeting
IT Managers work closely with the business wings of an organization. This requires them to have at least a basic understanding of finances and business operations. Without this, they will struggle in properly budgeting and financial management of resources. Budgeting involves looking at monthly and annual budgets and taking all the steps to ensure being within the set budget limit. It is important to know the organization's inner workings. 
Computer and Information Systems
This goes without saying – IT Managers are responsible for taking care of all the information systems of an organization. This includes all computer hardware, software, data warehouses, databases, servers, and everything else. Therefore, IT Managers are required to have a working understanding of all the different network and systems elements to monitor the team's progress and help them if needed. 
IT Manager Salary in the USA
The job of an IT Manager is a high-paying one. Having said that, it should be kept in mind that the exact figure you make depends on many variables, including your company, location of work, shift, experience, and more. As a result, it is difficult to tell you the exact salary you can expect as an IT Manager in the USA. However, we checked the figures from different job portals and websites to get a ballpark idea of an IT Manager's salary in the USA!
According to Indeed, the average salary for an IT Manager in the USA is $85,082 per year. However, if you look at the range of salaries across different organizations and locations, IT Managers in the USA are paid between $70k per year to $180k per year. As mentioned earlier, this figure increases and gets better with experience. So, an IT Manager with <2 years of experience is likely to make a salary of <$100k per year, whereas someone with experience of over ten years can look at $150k per year or more, depending on the skills and the company's budget.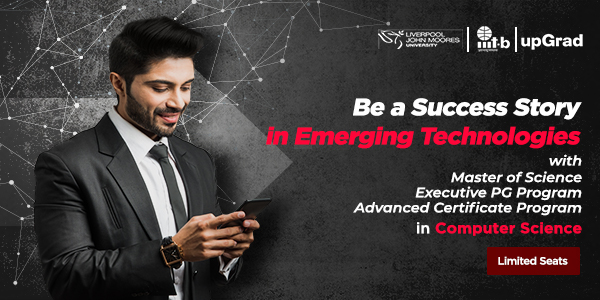 Even within IT Management, there are several skills and disciplines that can be mastered. Their salaries, too, vary. Here are some critical skills and qualifications for IT Manager jobs that pay well than others: 
Enterprise Architecture

DevOps

PaaS

IaaS

Software Development
Another famous website – Comparably – suggests the average IT Manager in the US is $112,199. This figure is improved with an average bonus of around 7% of their salary. Out of all the locations in the USA, San Francisco offers the most to IT Managers in terms of compensation – including salary and bonuses. 
In Conclusion
The job of an IT Manager is rewarding in more ways than one. Not only do you get to enjoy compensation that is way higher than the market average, but you also get to do a job that is meaningful and lets you contribute to the bigger picture. As an IT Manager, you are completely responsible for giving direction and steering things in that direction for an organization's IT team, which makes the job role extremely lucrative. 
If you, too, are aspiring to work as an IT Manager and contribute towards meaningful work – let us tell you that it isn't as difficult as it might seem. All you need is just a little support and guidance, and you'll be on your way to bagging the role of an IT Manager. At upGrad, we offer specialized courses to help students like you kick start their career in the field of their choosing and reach the very top. Our Executive PG Program in Software Development from IIIT Bangalore, which is designed to help you understand everything about the field – theoretically and practically – from industry experts. To add to that, you get upGrad 360° Career Support.
So check out our course and get yourself enrolled today! 
1. What is the range of IT Managers' salary in the USA?
Because the final salary figure depends on several variables, it is difficult to pinpoint the exact salary range of IT Managers. That said, we have discussed the different salaries above in the article.
2. What skills are required for becoming an IT Manager?
IT Managers require a combination of managerial, technical, and financial skills to excel at their job and successfully manage an IT team for any organization.
3. How many years does it take to become an IT Manager?
To become an IT Manager, you will first need to have worked across different other roles in the tech spheres. This includes roles in developer, team lead, and so on. From there, you progressively climb up the ladder and reach the IT Manager position.
Upskill Yourself & Get Ready for The Future