This is a guest blog by Callum Mundine, head of marketing at Warble Media.
When you get interviewed for a job, panellists use your references to gauge just how capable you are in handling the post you applied for. Link building is a similar ordeal. Basically, Google uses links going to your page as references for checking how valuable your content really is.
Knowing that very few people check the second page of search results, your ultimate goal should be to rank as high as possible. A strong link-building campaign can do that for you.

These are the most important things you should focus on for link building:
First things first – you have to figure out where your starting point is.
Know the initial state of your website. Does your website already receive backlinks? If so, how much and from what kind of websites? Considering the niche or industry you're involved in, how do your backlinks fare against those of your competitors? Are you lagging? Are you somehow getting more attention from a different industry?
Backlink analysis tools like Ahrefs, Linkody, and cognitiveSEO can answer those questions for you.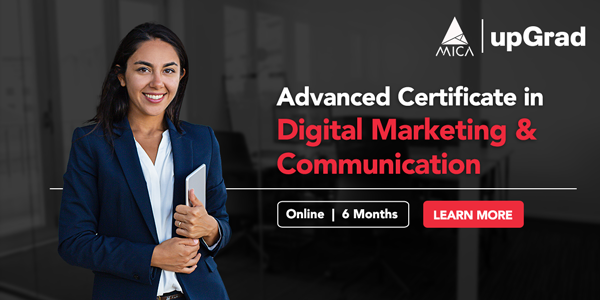 Now, if your website is new, putting together the other ingredients should help you gather the first few links into your site.
10 Big Things to Expect in the Digital Space
People link back to pages for one good reason – you have relevant, shareable content.
Great shareable content can come in different forms. You can publish case studies, infographics, research, videos, and so on. In addition, creating a blog for your business can also be another good source of content.
Having quality and detailed content on your website will establish your authority and credibility in your industry. Find out what type of content your audience will want. Figure out what their most crucial questions are, and use your content to present viable solutions.
Know that link-building is just one step of the process. Marketing is a complex job. Oftentimes, you don't get the privilege to prioritize one aspect and then stick to it. To get the most out of your marketing campaign, you need to incorporate a myriad of strategies, and link building is just one of them.
For example, even if you have a strong link building strategy in mind, you can't really put it to the test if people don't even know about your website. To spread the word around about your brand, you need to market through social media, emails, and other promotional campaigns. Create compelling content for each of these strategies.
Update your email subscribers every time you post new content. Put your link building plan into action after you've gone viral on social media. Basically, be sure to plan out your overall marketing strategy to maximize the effect of each step.
Make sure your backlinks come from authoritative and relevant sources. Remember that these backlinks serve as references for your pages. If the backlinks come from websites that are completely irrelevant to your field, you'll find that the wrong people will reach your pages as well. This will only increase your bounce rate, as people will leave the moment they realize that your content is not what they're looking for.
Know who the trusted voices in your industry are. Your goal will be to establish a rapport with them. Perhaps you can link to their website in your articles. Once you know each other better, asking for a backlink will be easier.
You could also engage them (and other potential readers) in conversation that would display your familiarity with the topic at hand. Visit relevant forums and join the right groups. Participate in open conversation and find questions that you can answer. When you provide them with good points, they'll consider you knowledgeable in industry matters and feel inclined to read and talk about your website.
3 Must-have SEO Tools to Explode your Ranks
The moment a reputable source links back to you, take advantage of the situation right away. You can use Google Alerts to keep track of when your website is mentioned. From here, you can easily reach out to anyone who mentions your page or links back to your content.
Contacting someone who has linked back to you opens further opportunities. The person or business already trusts you to some extent. After all, they have already associated their name to yours the moment they decided to link back to one of your posts. This means they'll be more open to other opportunities.
From here, you can start thinking about collaboration, cross-promotion, or guest writing with fellow business owners and bloggers who have linked back to you. This way, you would all benefit from more exposure and a larger audience.
Every so often, you may find the need to reorganize your content. Other people linking back to your content may also misspell the link. When this happens, potential page visitors will end up facing an error page. That's one bad point for you.
For any changes, double check all backlinks right away. Be updated on the state of the pages leading back to yours as well. Make sure all links are fixed and none of them leads back to a 404 error.

The Evolution of Digital Marketing
Best Digital Marketing Courses Online
Google decides where you go and who reads your content. The tricky thing is, Google changes algorithms every so often. It's a shell game – the moment Google changes anything that could change your ranking, you have to find out which strategies you should tweak to get right back in the game.
Always be updated on any changes Google applies. Chances are, a single change could discount a few of your tricks, leading you back to square one if you're not quick enough to adjust.
In-demand Digital Marketing Skills
upGrad's Exclusive Digital Marketing Webinar for you –
What's new in Marketing?
Enhancing your link building strategy is good. But also remember that you have to maintain the other facets of your website as well.
A solid SEO strategy will help bring traffic to your website. Quality content that places importance on educating its readers will ensure their return. A better link building campaign will firmly establish your authority and knowledge of the topics you write about.
How to Build your SEO Strategy
With a well-rounded approach, you'll find that your pages have more potential than you initially believed after all.
Digital Marketing Free courses to Learn
Popular Digital Marketing Blogs
What are the types of link building?
Broadly link building can be categorised as backlinks or inbound links, outbound links and internal links.

Backlinks take the top spot as far as the importance of link building is concerned. As a matter of fact, Google pegs it as one of its top 10 ranking parameters as far as ranking on search results is concerned.

There are various formats for link building available to SEO experts under these three major categories. Generally, these include an editorial link, resource link, acquired link, reciprocal links such as from forums and blogs, directory link, social bookmarking, image link and guest blogging.
Can you generate natural backlinks?
There is no universal definition of a natural backlink as SEO experts like to believe in their individual version of the term. However, if a backlink is natural in its context specifically in relation to its surrounding content, is able to provide value to its readers and comes with an anchor text, can fall into the category of a natural backlink.

The easiest way to generate natural backlinks is by outreach. Get in touch with industry professionals who may be interested in collaborating. Instead of asking for a backlink, offer them value that in turn will automatically result in a link from their end naturally.
What is the most common link building strategy?
Link building exercise does not deliver instant results. It is a gradual process and hence you must be prepared to be focused on quality, rather than quantity.

The most commonly used link building strategies involve guest blogging. The content should be authentic and unique as Google search engines are smart and are able to determine the value that the content is adding to your site. As long as the content is relevant, authoritative and is able to draw in your audience, this link building strategy always works.
Learn digital marketing courses online from the World's top Universities. Earn Masters, Executive PGP, or Advanced Certificate Programs to fast-track your career.
Check Advanced Certificate in Digital Branding & Advertising from MICA 
Ride the Digital Wave
UpGrad and MICA's PG Certification in Digital Marketing & Communication
Learn More