The world of SEO is truly dynamic, with algorithms changing by-the-day, and new strategies being introduced at the drop of a hat. As a result, many digital marketing specialists still exclusively swear by all the new school teachings, while many others are always jumping ships, trying to keep themselves updated with the latest strategies.
However, in all the cases, the goal has always been the same – to generate more traffic towards the website and attract more users. Link building has been one of the most trusted methods for that. Whether you're an old school or a new age digital marketer, you should know the best link building strategies for a successful career. No matter how intricate and complex Google algorithms get, the importance of links will always stay the same. Backlinks are the most consistent determining factor for how sites rank for keywords. Furthermore, the greater the number of high quality backlinks a website has, Google considers it to be more authoritative. 
In this article, let's look at five efficient link building strategies that you can adopt to get your website ranking higher in 2023! 
Create Original Content on Industry-Relevant Topics
Topics that are relevant to your industry will always be important for your target audience as well. For example, if you're operating in the beauty and wellness industry, you want to attract people searching for beauty and wellness topics. As a result, it's a good idea to write content relevant to the industry so that more and more potential customers can land on the website.
Finding industry-relevant topics is not a big task, and a simple Google search will give you an idea of the topics your potential customers are searching for. Next, try to identify broad themes (content buckets) from these topics and then create topics under these themes to write on.
You can also mix and match content formats to keep the content all the more engaging and relevant to the users. Here are some formats you can try: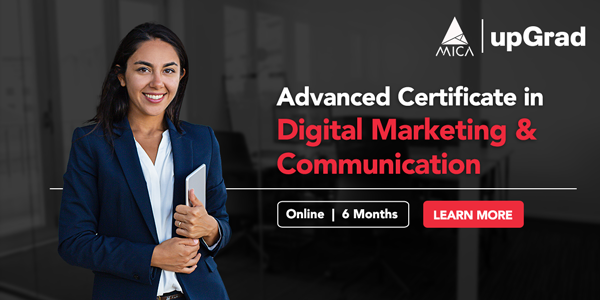 Origin stories:

This includes posts about the history of your company, a person, an event, a palace, or anything of significance to the company/industry. The best thing about this format is that it helps you establish subject matter expertise in your field, thereby cementing your reputation as a relevant figure. 

How-to-posts:

Tutorials, whether in a video or textual format, attract a higher number of people as they will always be helpful for someone or the other. Plus, if your how-to-posts can provide an efficient way to perform some activity – that's a bonus for you! 

In-depth content:

In-depth content includes guides, case studies, ebooks, and more. The purpose of writing in-depth content is to educate your audience on matters of severe importance to them. It also helps you establish a trustworthy voice in your field of operations. 

Industry FAQs:

FAQs are mostly SEO gems. People tend to search queries on Google more than normal phrases, so having SEOs will automatically attract all the necessary keywords. Apart from that, you can also target the specific pain points of your potential customers by having FAQs that tackle their problems. 
Whatever format you decide to go ahead with, the originality of your content will remain of utmost importance. High-quality content is one that is not plagiarized and establishes thought-leadership in the specific industry. So, if you wish to attract more backlinks to the website, you should be creating 100% original and relevant content. 
Work with Different Media Formats
Web users' preferences and requirements have constantly evolved over the last decade. While blogs and web copies, and emailers are still essential to get backlinks, you should try experimenting with different forms of media if you wish to capture and retain your audience's attention. 
Simply putting blocks of text one after the other, hoping for the audience to read it word-by-word, will not help in the age of videos and gifs. Ideally, you should be working towards creating as much visual content (if not more) as text content pieces. Videos, particularly, are liked by consumers of all ages and demographics as it allows them to immerse in the story without putting much effort. If you can make the most of different media formats, you'll be more likely to attract audiences that wouldn't have come just from reading the blogs. 
Another good thing about working with different media formats to generate backlinks for the website is that videos and images tend to offer some sort of entertainment value that keeps the user engaged. Plus, good content encourages users to share the videos and images within their circle. Infographics are another useful visual content format that can be used to synthesize a lot of information in a digestible format. The best thing about infographics is that they are effortless to go through and provide you with a scope to present facts engagingly. 
Solidify your Cold Outreach Strategy
Link building is partially about reaching out to potential, 3rd-party backlink resources and hoping that they'll push your links in their content. You may already be knowing about the importance of cold emailing to achieve this. However, to get a great conversion rate from cold outreach, you will need to do it right. Unfortunately, the marketing world is saturated with cold emails.
The editors or bloggers you are reaching out to probably already get hundreds of cold emails a day in and day out. You don't want your mail to be ignored or, better yet, land into their spam folders. To improve your cold outreach strategy, you should think of cold outreach more like a sniper than a machine gun. So, instead of just randomly reaching out to everybody on your radar, take a more focused approach. Email to websites and platforms related to your industry and those having a higher domain authority. These platforms will easily be able to pass on the link juice to your website and simplify your SEO efforts. 
If you've reached out to relevant people from your industry but haven't received a response, don't forget to send a gentle follow up mail after a few days. You could ask for an update on your pitch without coming off as too arrogant and impatient. Additionally, ensure that your email content is extremely personalized (whether the first mail or any follow-up mails) to the person you're sending it to. Personalization increases the chances of your backlink getting approved and published. 
Take Guest Posts Very Seriously
Content is clearly still the king in today's SEO landscape. No matter what industry you operate in, without a proper content strategy that encapsulates web content, blog, mailers, and more, you'll be at a loss when it comes to backlinks. Likewise, guest posting is another foolproof technique of getting your backlinks published. However, when approaching guest posting, ensure that you put your best foot forward since your content will essentially be published on someone else's website. As a result, you should be spending ample time and energy creating guest posts. You should extensively research to develop topics that will resonate with the audience of that blog and find a way to incorporate the required backlink seamlessly.

Best Digital Marketing Courses Online
upGrad's Exclusive Digital Marketing Webinar for you –
What's new in Marketing?
Here's how you can do guest posting the right way : 
Write original content from scratch:

The worst thing to do would be submitting content that already exists in some shape or form on the internet. This can adversely impact the SEO ranking and your relationship with the third-party platform. 
Go through the writing guidelines:

All the external publishing platforms have strict policies that the writers need to follow to get their articles approved and published. Make sure to go through these guidelines point by point. 
Don't overdo the backlinking:

Apart from ensuring that the links are present in the correct context, you should also make sure that you don't overdo the link insertion part. Just stick to a couple of links and not more than that. 

Be a part of the community:

Before pitching your guest post for publishing, try to be an active member of the community to whom you're pitching your content. Try to engage with the content of different authors, take part in discussions, and so on. That way, you'll know more about the editorial and writing style that appeals to the platform's readers. 
Learn digital marketing courses online from the World's top Universities. Earn Masters, Executive PGP, or Advanced Certificate Programs to fast-track your career.
In-demand Digital Marketing Skills
In Conclusion
Digital Marketing is a fascinating field with fantastic opportunities. Whether you're interested in designing, writing, social media management, keyword research, or developing campaigns – digital marketing is a field that is open to welcoming you! 
If you're a fresher in this field and are looking for professional guidance to help you take your first steps – upGrad is here for you. We've helped many students from different backgrounds climb the digital marketing ladder. Our Advanced Certificate in Digital Marketing and Communication, offered in collaboration with MICA, is designed to help you start from scratch and reach your full potential. Our learners' network covers over 85 countries with 40,000+ paid learners globally. Reach out to us and avail the benefits of 360-degree learning and support! 
Digital Marketing Free courses to Learn
Popular Digital Marketing Blogs
What are some tried and tested link building strategies that can improve your website's chances of ranking higher?
Some tried and tested strategies to improve the chances of your website ranking higher include:
1. Generate fresh, engaging content on industry-relevant topics.
2. Work with different media formats.
3. Invest in guest posts, etc.
What is the objective of link building?
The fundamental reason behind building links is to increase the traffic towards the website and increase the number of followers. Regardless of the change in the algorithms, Google lays utmost importance to the quality of backlinks to rank sites for keywords. Websites with a higher number of quality backlinks are regarded as high-quality websites and stand a higher chance of being ranked higher as compared to their counterparts. Regardless of the SEO approach you choose to follow, link building is one of the best ways to attract traffic to your website.
What are the different types of content that can help your website in ranking higher?
The different types of content that can help your website rank higher include:
Origin Stories: Any type of content which is of deep significance to the industry can help in improving your brand image by portraying yourself as a subject matter expert in the field.
Tutorials: Tutorials, regardless of its format, appeal to the audience because it helps in simplifying complex activities making the entire process fun for the consumer of the content.
FAQs: Helps in resolving user queries by ensuring that you have included FAQs that include issues that customers could potentially face.
Ride the Digital Wave
upgrad and mica's advanced certificate in digital marketing and communication
Apply Now