The freelance market in India has advanced a great deal lately. The majority of the business insights and studies have proposed that the independent business (freelancing) in India is developing rapidly whilst expanding the number of chances.
Attributable to the adaptability and opportunity of working with an independent digital marketer, a significant number of associations and businesses are looking to dive into the prospect of working with freelancers. It has given rise to freelance digital marketing agencies as a lucrative career option.
One can choose their field of employing a freelance digital marketer based on various abilities and interests. You need solid ability and capability to begin your profession as a digital marketing freelancer.
With regular updates flowing in, digital marketing is one of India's fastest-growing fields of occupation today. You need to continually overhaul yourself to guarantee consistent income and a nonstop flow of reliable clients. In this article, we lay some details on "how to become a digital marketer freelancer". What's stopping you?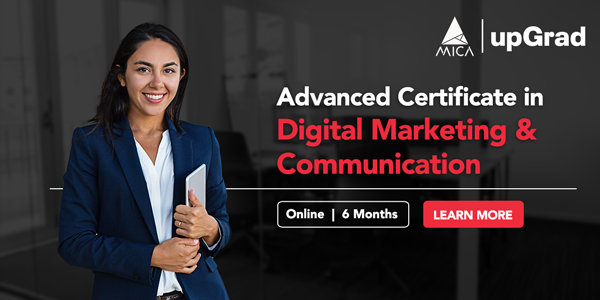 Dive in!
Freelance Digital Marketing
Who exactly is a digital marketing freelancer?
Marketing professionals who offer freelancing services to clients in need of digital marketing tactics are called digital marketing freelancers.
Marketing professionals in their capacity work from home, precisely, from anywhere in the world at their leisure, and help companies, associations, individuals, and business owners with various digital marketing tactics.
Digital marketing professionals are in high demand since time immemorial. As such, a career in digital marketing is a long-term fruitful option. As a marketing freelancer, there will not be a supervisor putting pressure on you for your work, or setting hours, or creating deadlines.
You can be your boss, create your defined work time and do the things you love from the comfort of your home. Freelance digital marketing professionals are considered productive and valuable because they get the ambience needed to curate ideas and help businesses gain much-needed traction.
Freelance digital marketing professionals mostly start online businesses in the form of a digital marketing agency and create high-paying jobs for other marketing professionals in society.
Role Of A Freelance Digital Marketing Professional
Freelance digital marketing professionals have several feathers on their hats. Digital marketing itself is a big concept with numerous channels and processes running out. You can choose to have the desired skill set in any of the channels and offer services to clients' specific requirements.
Digital marketers can be technical professionals, non-technical professionals, content writers, SEO experts, backlink developers, web developers, and other individuals who hold expertise in project management, reporting, client servicing.
Digital marketing professionals primarily work on various tools like Google search console, Google Analytics, Hubspot, Salesforce, and various other applications that help an organisation centralise its data and create a lead generating tactic.
The components of digital marketing can be broken into segments like website marketing, affiliate marketing, email marketing, mobile marketing, content marketing, and video marketing. Search engine marketing primarily depends on SEO and social media marketing.
Become A Digital Marketing Freelancer
1. Construct The Important Abilities
One of the pre-necessities to fill in as a freelance digital marketing consultant is to have the right knowledge required for the work. In an ordinary work climate, you have other colleagues who can assist you with an assignment. As a rule, the organisation will offer you preparation and improvement alternatives, but that is not the situation when maintaining an independent freelance business.
As a digital marketing freelancer, you'll need to deal with your knowledge preparation and fabricate the fundamental abilities to utilise professionally crafted digital marketing courses on the internet, complete virtual assignments, and practice.
2. Work On Your Pitch
Most freelance consultants believe that the pitch is a blend of their CV and introductory letter. Truth be told, your pitch goes about as both a prologue to your independent business as a digital marketer, with a vision statement aligning your skills as a motivator for the client to realise your expertise and connect.
All in all, in case you're composing introductory letters that grandstand your expert foundation without giving your potential customer a view of your abilities and interests, odds are you'll be scanning the market for quite a while before getting a catch.
3. Work Profile
It is noteworthy and challenging to create a brand out of a name, working as a digital marketing freelancer, since individual marking helps make the ideal character in the personalities of the objective clients.
At the absolute starting point, work on your organisation logo and brand name to positively affect a client. You should then build up a site highlighting every one of your works and tributes from various customers.
Try to post informative blogs relevant to your niche on your website for consistent traffic. Your portfolios ought to illuminate clients about how your administration can enhance their business.
4. Become A Social Butterfly
In a perfect world, depending on proficient references to acquaint your work with new customers is essential. Random selling, precisely cold pitching, is an interesting errand that requires both a convincing pitch and a rundown of contacts. Previous customers and businesses can be essential for your rundown.
You can likewise use networking to meet new individuals and extend your contact list. One of the most favoured cold pitch methods is email campaigning, especially for a freelance digital marketing expert.
Look for tools on the internet that offer free email promoting administration plans. However, paid messaging instruments, for example, offer significant personalisation and help create the sales funnel.
5. Make Associations With Freelance Marketers
This step should ideally be the starting point for a freelance digital marketer. Simply focusing on building the site and distributing content without assigning time for making 'genuine' associations with different partners can be troublesome.
When alluding to associations, don't turn out to be companions on a web-based media network but connect on a 'genuine' discussion by email or skype. There are numerous reasons why you need to do this reliably. In the first place, you can trade thoughts and encounter similar experts. Second, you can utilise your associations and advance your image and content pieces. Third, you can get and send references.
6. Optimise Time and Task
You need to convey the help according to the concurred timetable as an independent computerised showcasing expert. Now and then, you may have to convey different activities simultaneously. In such cases, you need to keep a specific time plan for each task. You can likewise set updates, so you don't miss any cutoff times.
7. Start As A Freelance Content Writer
There are numerous courses for building an independent vocation. A few specialists incline toward working for a while to gain insight before taking off. Some others start from ground zero, getting experience and then information en route.
Presently, while it is not incorrect to gain experience before diving into the universe of freelancing, it is best to begin with freelancing from the very first moment. The most effortless approach to begin is by trying freelance content writing.
8. Pick your Claim to Fame (niche)
Digital marketing encompasses various cycles, and a freelancer does not much time. If you attempt to offer digital marketing services as a freelancer, it is best to ascertain yourself a niche or two to three niches to work initially. For example, marketing, fashion, tech, health, and so forth.
As you acquire insight, you can extend your contributions to your clients. You'll likewise realise what kind of administrations are more productive and simpler to deal with and change your cycles accordingly. While in the 'learning stage', attempt to concoct an arrangement and an agenda so that when the opportunity arrives, you can apply similar methods on a customer site and get yourself rewarded for the work done.
9. Pricing Model
Keep in mind that, as a digital marketing freelancer, it is important to set the pricing model right from the start. Your valuing should suit the task objective of your client. It shouldn't be high to the point that customers feel that you are charging them more. The most ideal approach to fix evaluating by contrasting your ranges of abilities and estimating the specialities.
You can get this information from various independent sites. There are principally two types of pricing models: hourly and project-based estimations. Since hourly estimations are considered an assumption, it normally doesn't legitimise the cost. You should set your valuing dependent on the type of project and period included.
Best Digital Marketing Courses Online
To Summarize
Turning into a digital marketing freelancer is an extraordinary encounter. As a marketer, you can pick the errands to perform, and it's a task that you'll never get exhausted. Then again, it is anything but a calling for everybody. The answer to "how to become a digital marketer freelancer" is still based on preference. To fill in as a digital marketing freelancer, you must be spurred and have a significant level of self-assurance. At the point when your life and family rely upon it, it can immediately turn into unpleasant work.
If you are curious to get into the world of digital marketing, check out upGrad & MICA's Advanced Certificate in Digital Marketing and Communication.
The ideal approach to assemble your certainty is to initially construct your abilities. Surf through several digital marketing courses on upGrad and enhance your skills. The steps mentioned above will help to begin, oversee and develop as an independent digital marketing freelancer career.
In-demand Digital Marketing Skills
upGrad's Exclusive Digital Marketing Webinar for you –
What's new in Marketing?
Digital Marketing Free courses to Learn
Popular Digital Marketing Blogs