Name: Purna Naga Sarath Chandra Nalluri
LinkedIn: https://www.linkedin.com/in/sarath-chandra-nalluri/
Old role: Systems Engineer (Data Analyst/Machine Learning & NLP), Tata Consultancy Services
New role: Senior Software Engineer (AI Developer)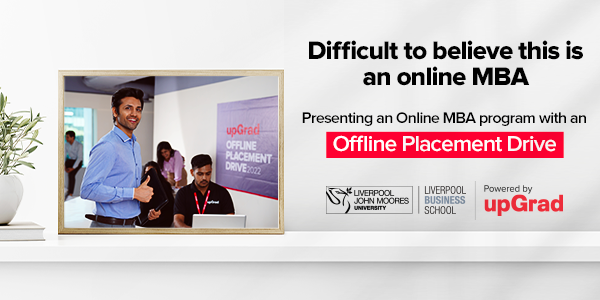 Salary Hike: 93.3%
The Artificial Intelligence (AI) Software Market has experienced massive growth from $9 billion in 2018 to $23 billion in 2020 and is expected to experience five times this growth by 2025. The advent of automation has changed the business landscape, because of which scoring a job in the field of AI has become even more rewarding than it used to be.
Want to gear up for a career in AI with the right material and guidance? Read this blog authored by Sarath, who cracked a job as an AI Developer. He is currently working with LG Soft as a Senior Software Engineer (AI Developer). He graduated from upGrad's PG Diploma Program in Machine Learning & Artificial Intelligence with IIIT-Bangalore in December 2019 and is currently pursuing our Masters of Science Program in ML & AI with Liverpool John Moores University.
INTERVIEW PREP 101
The most basic but the most important rule to ace any interview is to master the topics that would be relevant for the interview. A proper start for this would be to gain a detailed understanding of the job you are preparing for and then dive deep into the concepts you need to know for the same.
Topics I invested my time studying
Before giving any interviews for a role in the field of AI, I thoroughly studied the common and relevant interview topics, some of which are as follows:
Tree models (r

andom forests

) and clustering

PCA

and naïve bias

Deep learning

and

NLP

Basic math

Python
To get a deeper understanding of Python, SQL, and mathematics, my favourite go-to site was HackerRank.
Pro tip: Keep track of the recent trends in any of these domains. Being well-versed with the relevant topics and well-informed for interviews is always the best start for acing interviews.
Practice. Practice. Practice.
Although I knew I was not fully prepared, I did not shy away from giving as many interviews as possible. My strategy was to appear for interviews and understand the pattern of questions asked. In parallel, I was researching different concepts to gain a deeper insight into their technicality. Proper research, clubbed with constant practice, is the secret sauce to ace an interview and succeed in your career. Here's how I went about it:
I took multiple tests online to understand which topics I need to read up on and revise. In addition, I took all the upGrad Employability Tests seriously.

Also, there were multiple interview sessions conducted by upGrad that helped me understand how best to answer different types of questions.

To get a better understanding of the topics I need to brush up on, I would read multiple blogs. I also often revisited upGrad's modules on important topics and watched any latest videos on the same to stay updated about any tech advancements.
The next step is to understand the art of presentation and turning your profile into one that is perfect for the job you have applied for.
PRESENTING YOURSELF AS THE IDEAL CANDIDATE
Make your resume the star
After editing and updating my resume more than three times, I have nailed down some steps that helped me create an ideal resume:
Read the job description of your desired role and look at the relevant skills required for the job carefully. You can then align the skills you have with those included in the job description to pitch yourself as the perfect fit for the role.

Your resume needs to be easy to read. For this, you can follow these tips:

Keep your resume crisp and also remove any redundant content.

Keep the format simple and use bullet points and proper spacing to separate different points.

Highlight your achievements and skills! There is always space on your resume to elaborate on any awards you have won, projects you have undertaken and any of your other achievements, which will draw the attention of potential employers.

Always get your resume edited and proofread by a career mentor or a career counselor.

Always be open to customising your resume for different roles.

Include references in your resume to help potential employers to easily conduct a background check.

I referred to the resume template shared by upGrad to build my resume because I found it to be simple yet effective.
Build a star profile online
Even when you ace your interview and rock your resume, there is a huge chance that your potential employer would want to check your profile online. It has become imperative for candidates to create kick-ass LinkedIn profiles to pitch themselves as the ideal candidates. Here are some of the helpful tips I followed:
I attended various LinkedIn profile building sessions organized by upGrad, which helped me create a professional profile.

Here

is another valuable resource.

If you are entering the world of ML and AI, it is crucial for you to have a good

Kaggle

profile. Kaggle not only helps in testing your data skills but also helps you get noticed by prospective employers.
EMBRACING FAILURES AND FINDING SUCCESS
Failures form character: Character builds you up for success
In this journey of landing your dream job, failure is inevitable. But if you try hard and remain focused, success is guaranteed. It took me 40 unsuccessful interviews to find my dream job and understand that it may take a thousand NO's before you find your perfect YES. Initially, every failure would shatter my confidence and hope. However, eventually, I understood that there is another way of dealing with failures; I can learn something from all these opportunities and use each failure as a stepping stone to achieve success!
Be true to yourself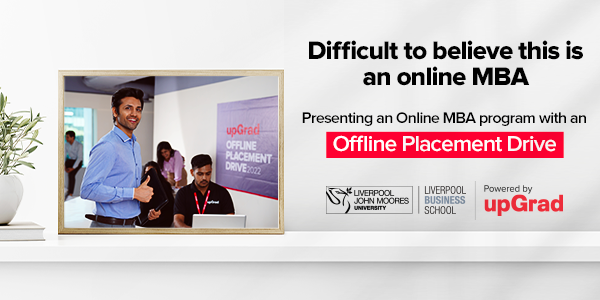 When I started this journey, even if I did not know the answer to a question, I would resort to giving inaccurate answers without ever going back and actually improving my knowledge on the same. It was only later when I understood that this approach was helping me in any way. I course-corrected and started saying 'I don't know' when I did not know the answers. Sounds crazy, right?
But this simple tactic helped me accept my flaws, understand where I stand and learn whatever I did not know. Most importantly, it gave me the courage to admit that I need to work harder and that just because I had studied something did not mean that the world owes me a job. At the end of the day, I have to practice, work hard and improve my skill sets.
Although this phase of landing a job seems crucial in our life, we must believe that there is no dead-end in our way to growth. In the end, the goal is to embrace your journey in life, even if there are some roadblocks or hindrances. There is no time like the present to find your true calling, work on yourself and believe in your own growth. Believe me, if you have an aim, you are passionate about achieving it and you are fighting for it, every moment in your journey will be absolutely thrilling!