When it comes to choosing a business location, big companies put a lot of thought and effort into it. This is because when you select a business location, it will establish the foundation for your business. The location you choose essentially sets the tone for your business. What's more important is that your business location plays a crucial role in determining the success or failure of a company. Thus, you cannot merely choose the trendiest spot or the cheapest one; thus, a significant amount of time and thought needs to be given to the selection process.
Now, coming to the tricky part – How to select a business location?
While choosing a business location, there are plenty of factors to consider. Here are some of the most important questions that you must ask when deciding on a business location:
What is your budget – how much can you afford?

What kind of business space are you looking for?

What businesses are thriving in the area?

What are the zoning rules in the area?

How is the neighborhood in that area?

Does the location match your brand's style?

Can your business grow in the future in that location?

Is the location accessible to all (both vendors and customers)?
If you can find the answers to these eight questions, your job of selecting a business location will become easier. However, this isn't all. If you wish to perform a comprehensive analysis of a particular business location, you must adopt the PESTLE approach.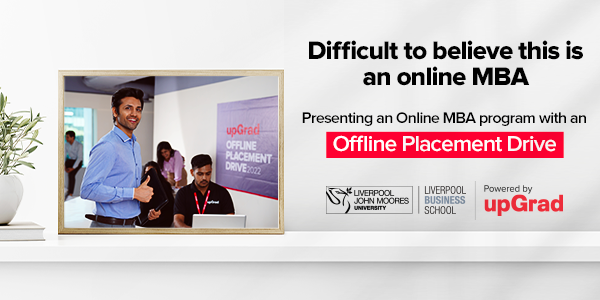 Read: Why MBA after B.Tech? 5 Practical Reasons
Learn Online MBA Courses from the World's top Universities. Earn Masters, Executive PGP, or Advanced Certificate Programs to fast-track your career.
What is PESTLE Analysis?
The PESTLE analysis framework studies, monitors, and analyzes the macro-environmental factors that play a pivotal role in an enterprise or organization's overall performance. The term "PESTLE" is a mnemonic wherein 'P' stands for political, 'E' for economic, 'S' for social, 'T' for technological, 'L' for legal, and 'E' for environmental.
It is not only useful when launching a new business, but it is also excellent for monitoring and analyzing market situations when entering a foreign market. Usually, large enterprises and organizations combine the PESTLE framework with SWOT analysis and Porter's Five Forces to get a thorough picture of the business and market scenario in a specific location.
Let us now expand on each of the six tenets of the PESTLE framework.
1. Political factors
Political factors refer to the government policies and regulations that influence an economy and its industries. These factors determine how an to what extent government policies will affect your business. Apart from government policies, political determinants will also include things like foreign trade policy, fiscal policy, tax policy, labor law, trade law and restrictions, and political stability/instability.
2. Economic factors
As the name suggests, economic factors refer to the determinants that influence a country or region's financial performance. Economic factors include economic growth rate, exchange rate, inflation rate, interest rate, disposable income of consumers, and unemployment rate. Since all of these factors impact the demand-supply model and also the purchasing power of consumers, they have a direct or indirect impact on a business and how it functions.
3. Social factors
Social factors include everything that makes the social dimension of a market. It includes determinants like demographic characteristics, cultural norms, population analytics, age distribution, income distribution, career attitudes, health consciousness, and lifestyle of the society in which a business operates. All these factors are crucial for customer segmentation and targeted marketing – two core aspects of most modern businesses.
Read: 8 Invaluable Skills MBA Degree Helps You Improve
4. Technological factors
Technological factors refer to the technological innovations that may either have a positive or adverse impact on business operations, the market, and the industry as a whole. The technological determinants include R&D activities, innovation and automation incentives, technological awareness, and technical development within a market. These factors influence businesses whether or not they should enter a particular market.
5. Legal factors
While legal factors are a part of the bigger picture (political environment), it includes more specific laws like employment laws, consumer protection laws, discrimination laws, antitrust laws, copyright and patent laws, labor health and safety laws, and so on. These factors are crucial to the functioning of businesses since business owners must know what is legal/illegal and what is ethical/unethical.
6. Environmental factors
The inclusion of environmental factors in the business scenario is a recent one. The environmental factors pertain to ones that have a significant impact on the environment around us, including the acquisition of raw materials, carbon footprint, and pollution levels. It also takes into account ecological aspects like weather, climate, ecological offsets (floods, hurricanes, earthquakes, landslides, etc).
Also read: Top 9 Reasons To Do MBA after B.Com
Conclusion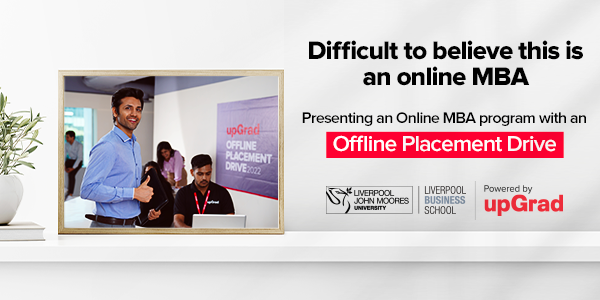 Together, all these factors have an essential role to play in the making of a business. When you select a business location by leveraging the elaborate and comprehensive PESTLE analysis, you get the bird's-eye view of all the determinants that can make or break your business.
If you are keen on upgrading your career with an Executive MBA course, upGrad is offering MBA from Liverpool Business School. The program has been designed to stand at par with the best on-campus Executive MBA programs across the globe.
And the cherry on top – upGrad's excellent flexible and interactive learning and evaluation systems allows you to balance your personal and professional life in a hassle-free manner. Check out for more information & let our student counselor help you with your questions.