The term brand marketing has become very common these days, with the internet flooding with entrepreneurs and marketers. Brand marketing is not limited to flashy logos and funky taglines, as it is widely perceived. Instead, it also focuses on streamlining and enhancing the market presence of a product while simultaneously promoting it. 
In today's world, digital marketing has become the most sought-after model of brand marketing. This is because digital marketing gives a wider reach and maximum audience within a short span. 
In this article, we will understand brand marketing in detail and explore the steps that companies can take to establish strong brand positioning and boost brand awareness.
What is Brand Marketing?
Marketing a brand is a comprehensive process that includes creating awareness, highlighting, and showcasing everything about a brand that makes it stand out from its competitors.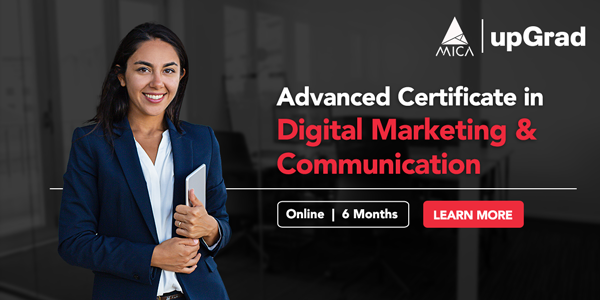 Here are the different types of branding:
Personal branding

Product branding

Service branding

Retail branding

Corporate branding

Online branding

Offline branding
Developing a marketing strategy includes taking into account the emotions and perceptions that people have about a brand. Taking care of their expectations and improving customer experience is also a part of brand marketing.
In short, brand marketing is more difficult than owning a brand. There are a lot of products, services, and brands entering the market every day, with the majority of them failing miserably, primarily due to inefficient brand marketing. 
It is essential for marketing to be efficient as a brand's success and performance depend solely on its marketing. 
With that in mind, let us now dive into how brand marketing can be done efficiently. Here are few tips to boost brand awareness and improve brand positioning.
Cater to target niches
It is wise to provide service to niche markets, thereby offering specialized services to focused audiences. Alternately, focus can be limited to a few products that best serve the customers' requirements. 
There are a lot of benefits to scaling down to specific niches. Below are a few of them:
Time and energy can be spent on products or services that are well-received by the customers.

Limit the wastage of resources like time, labor, and money.

Expertise services can fetch more money than amateur ones.

Specialized products outrank their competitors that provide generalized services or target people in general.
Scaling down on niches helps marketers think out of the box instead of just trying to sell things that can be found anywhere in the market. This is one of the top marketing strategies that will boost brand value.
Having a defined marketing goal
The whole idea of developing a marketing strategy is to achieve a business goal. While creating a brand strategy, it is crucial not to lose focus on short-term and long-term goals. Make sure that the brand strategy is well-aligned with the business goals. 
Asking questions like where to position the business next month, next year, or a few years away from now. Comparing the growth in sales every month and making sure to retain customers are all part of self-reflection that every business should do while working on brand promotion. 
Tracking the location-wise brand performance will also give an idea of whether or not the target location is apt for the brand. A business goal should remain fixed while moving around different brand strategies to know which works the best.
Performing brand research
Brand marketing is an ocean, and no product can succeed with a strategy that is built inside a bubble. It is essential to step out and look at how the competitors are engaging with your target audience. Studying the audience's response to certain business techniques will help identify what works and what doesn't in marketing. 
Complete research on the competitors' brand marketing will provide creative encouragement and valuable insights into making your brand look unique as well as different from the crowd.
Highlight what makes your brand unique
Not everyone is selling unique products in the market. Don't make the mistake of believing regular products won't work. What will work is your brand messaging. It is a powerful tool that helps you make an everyday product look and sound different.
Here are a few points to customize and improve brand awareness:
Having a vision that has a personal touch.

Highlighting how a product uniquely approaches a common issue.

Similarly, highlighting how the product solves an uncommon but considerable issue will also improve that brand position in the market.

Focusing on the unique characteristics of the target audience.

Explain how your product can offer a new experience to the customers.
Let's take an example of a pizzeria. While it is true that there are a lot of pizzerias providing tasty pizzas to customers, a pizzeria offering an authentic Italian experience to customers will stand out from the crowd. It will also have a niche target audience that will become loyal customers of the pizzeria.
Treat your business like a human being
Every business owner or marketer has a unique personality, and so does every business. Not all personalities are worth remembering. So, it is essential to consider a business as a human being to better connect with the audience.
This way, a business will be more appealing, memorable, and influential. It will also give an insight into the unique attributes that need to be highlighted in the brand strategy.
Focus on providing the best customer experience
Customer satisfaction is the key to any business success irrespective of how the brand is marketed. So, working towards offering the best customer experience should be an essential part of business strategy. There are a lot of businesses in the market offering similar kinds of products or services. Even if the competitors provide the same product at a lesser rate but cannot provide a good customer experience, the customers will be more than happy to pay a few more extra pennies to achieve the expected experience. 
Happy customers become your best brand ambassadors and can create wonders for a business by sharing their pleasant experiences, encouraging reviews, and positive recommendations. 
So, instead of just focusing on various strategies to promote a product, working towards providing an ideal experience will give the product a better reach. 
Support your local community
Embracing and supporting the local community will boost brand awareness. People have a special place in their hearts for local businesses. Hence, they tend to choose them over huge chains. Small companies are easier for people to associate with, making them more human. 
Personal connection with people can provide two advantages:
It is a faster and proven way to build customer relationships, establish a strong reputation, and turn loyal customers into brand advocates.

Engaging better with customers helps in understanding their requirements. These valuable insights will help in developing more customized solutions, which in turn gives satisfied customers. 
There are a lot of ways to connect with the local community that includes:
Reaching out to small businesses

Using social media pages to feature the best customers

Initiating charity or blood donation drives

Sponsoring local sports teams
All the above strategies will ensure an effective brand positioning. 
That should give you a clear idea of how you can effectively establish strong brand positioning in the market. 
If you'd like to learn more about digital marketing and communication, we recommend you enroll in the Advanced Certification Program in Digital Marketing and Communication, offered by MICA and powered by upGrad. 
The online program has a duration of 32- 50 weeks, the curriculum of which is carefully designed to offer good industrial exposure to further the career of the working professionals through industry projects. Successful completion of the program will provide a valuable certificate from Facebook and an esteemed MICA alumni status.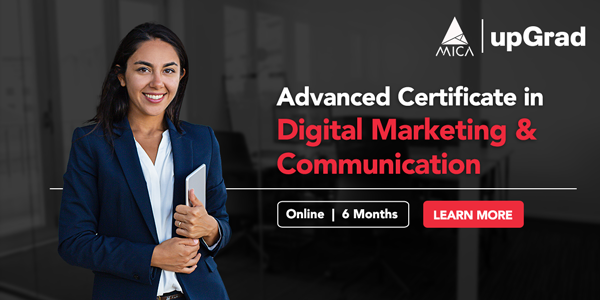 The program is backed by 360-degree career support from upGrad, a platform with an impressive learners base spanning over 85 countries. upGrad has impacted the career of 40,000 paid learners and over 5,00,000 working professionals. 
In addition to all the above benefits, candidates are offered a fantastic opportunity to create a robust global network and pursue peer learning through upGrad's programs.
This is an opportunity you don't want to miss! So reach out to us today!
What are the questions that need to be answered when developing a brand strategy?
Here is a list of a few questions that will help in improving and executing an efficient brand marketing strategy:

1. What is the brand story?
2. Who are the target customers, and how to approach them?
3. What are your favorite brands and their methods of brand awareness?
4. How do your competitors work?
5. What kind of experience and service do you wish to offer to the customers?
6. What are the core values of your brand that you wish to highlight?
What is brand marketing?
Brand marketing is the process of creating and maintaining a relationship between a brand and its customers. Instead of highlighting only the attributes of a brand or a product, brand marketing promotes a brand as a whole with all its components by using a product or a service as a projector to assure the brand's promise.
What are the components of a brand?
Here is a list of a few universal branding elements that every brand needs to have.

1. Logo: This is the first thing about a brand that everyone notices about a brand. Having an impressive and flashy logo is a must.
2. Choice of colors: Colors are the second most appealing aspect of a brand. Choosing a wise palette of colors is essential to make a brand appealing to consumers.
3. Shape: It is a part of an overall brand strategy.
4. Tagline: This is how you communicate your brand value to the consumers.
5. Brand positioning
Prepare for a Career of the Future