Coding is one of the essential skills that any individual can possess. All IT-based companies highly value coding skills as it teaches critical thinking, problem-solving, and creativity. Learning how to code in any language, like Java, C, C++, or Python, opens doors to many opportunities.
Many people learn how to code from a reasonably young age, but if you are not one of them, you can always opt for different coding courses and boot camps. These courses and boot camps will provide you with the necessary skills to be at par with expert coders. 
There are many benefits to learning to code: 
Coding provides a holistic understanding of technology

By learning how to code, intricate processes like data visualization become easier

Coding also improves job prospects in any industry, especially the IT industry
There are two ways in which you can learn how to code. You can either opt for a coding course or a coding boot camp. This article explains in detail coding courses and coding boot camps.
Coding Course
Coding courses can be considered short-term classes that you can attend through an online medium. These classes mainly focus on a specific set of programming skills which can range from the level of a beginner to advanced. Coding courses are available for machine learning, data science, software development, web development, etc. 
Online coding courses usually include video instructions, written instructions, and coding exercises.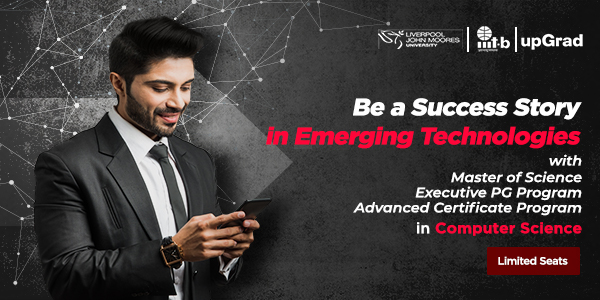 Advantages of a Coding Course 
Coding courses have a short timeframe, which allows students to easily balance them with their regular lives and learn their desired coding quickly.

Coding courses focus on niche parts of learning, which help the students develop their skills.

These courses are generally very cheap, sometimes even free. So, anyone can opt for them irrespective of their economic background. 

These provide a good insight into the world of coding for new learners who can then opt for more intensive programs based on their liking. 

Coding courses are available in specialized topics that allow even professionals to hone their skills or learn something new. 
Disadvantages of a Coding Course
Due to the short time frame, coding courses are generally fast-paced. So it may be difficult for some people to follow through.

Coding courses rarely give you any hands-on, real-life experience.
Types of Coding Courses
Different coding courses are available online nowadays that may help an individual with their dream job.
Python

R 

Software Development

Fundamentals of Java Programming

Web Development

Cyber Security Course

Android N Developer

iOS and Swift Developer

Google Cloud Architechture
Popular Courses & Articles on Software Engineering
Coding Bootcamp
A coding boot camp is also where people learn how to code, but unlike a coding course, it is an intensive career-oriented program. These boot camps are meant for people serious about pursuing a career in the IT industry. 
Coding boot camps come in various formats.
Online

In-person

Part-time

Full-time

Self-paced
Generally, full-time boot camps take three to fourth months, whereas part-time boot camps take more than six months.
Unlike coding courses, boot camps focus on the broader skill sets of programs like web development, software development, cyber security, etc. Their curriculum consists of a mix of different skill sets with inbuilt job placements. 
Along with training in coding, boot camps also offer various facilities like portfolio building and interview training. 
upGrad's Exclusive Software Development Webinar for you –
SAAS Business – What is So Different?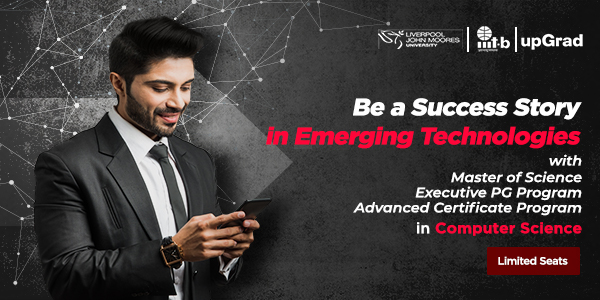 Advantages of a Coding Bootcamp
Coding boot camps are long-drawn courses that allow any individual to learn the fundamentals of coding.

Even though the time frame of coding boot camps is longer than simple coding courses, it is much shorter than pursuing a degree.

Boot camps focus on broader aspects of different topics and provide more holistic development. 

Boot camps provide training for the exact skills required by any individual looking for a job. 

The inbuilt placement opportunities make it easier to apply for a job after completing a coding boot camp. 
Disadvantages of a Coding Bootcamp
Coding boot camps are more expensive as compared to coding courses.

Even though boot camps offer many job opportunities, you can get much better opportunities by pursuing a degree.

Due to the long timeframe of coding boot camps, it may be hard for some people to follow through.
Types of Coding Bootcamps
These coding boot camps are opted by people to help them improve their career prospects.
Computer Science for Game Development

Computer Science for Mobile Applications

C Programming with Linux

Front End Web Development

Algorithms and Data Structures

Foundations of Artificial Intelligence
Start Your Coding Journey With upGrad
If you need to upskill yourself by learning to code and getting your dream job, upGrad's Software Engineering Program is waiting for you. This program offers certifications from top universities along with 360-degree career support, 500 hours of online learning, and hands-on experience via industry-based projects.
Here are some programs you can opt for:
Blockchain Certification Program from Purdue University
Along with certification and courses, upGrad also offers 
Career Counselling

Resume Feedback

Interview Preparation

Job Assistance
All you have to do to avail these is sign up and open the doors to your future.
How to learn to code?
The best method to learn to code is to opt for a course or a boot camp. These will provide not only knowledge about the field of computer science, but the certifications will also help advance your career.
Which is better? A coding course or a coding boot camp?
Coding courses and coding boot camps appeal to different people. New coders often opt for a simple short coding course to get the hang of coding and test if it is something they want to pursue. Some professionals opt for coding courses to upskill themselves in certain areas. Coding boot camps are opted by people serious about pursuing a career in the IT sector. Bootcamps have many advantages over a simple coding course - however, the full value of these training programs depend on the learner's goals and priorities.
Is coding helpful in finding a job?
These days coding is an essential skill in the IT industry. If your main focus is a job in the IT industry, then learning to code is a must.
Prepare for a Career of the Future