Autonomous delivery involves driverless vehicles that deliver goods from a service provider/retailer to a customer's location without human interference. Its delivery system ranges from drones transporting medicines to cargo ships transporting tons of goods.
A prominent aspect of autonomous vehicles is that their entire interior space and carrying capacity are dedicated to the goods to be delivered. These vehicles optimise last-mile delivery and reduce harmful carbon emissions. Today, companies utilise synthetic data to simulate and train autonomous vehicles/ self-driving cars, robots, or drones. Robots are one of the preferred means of autonomous delivery systems. They are delivery containers operating on six wheels and resembling huge bugs.
Why it matters?
 Suppose your supply chain intends to increase production but can't increase bandwidth. Besides significant innovation in your business, the costs will increase, and hiring will be difficult. Subsequently, your business won't be able to deliver on a large scale. To curtail this disparity between the increasing demand for delivery and decreasing supply of drivers, robotic deliveries are used in the supply chain.  
These vehicles facilitate a more efficient, cleaner, and safer supply chain. They don't get distracted or exhausted, so they can continuously work long hours with fewer accidents. They don't rigidly speed up or apply brakes. Hence, they consume less gas and better maintain key vehicle components. Being lighter and smaller than traditional vehicles, they can transport goods more effectively and faster.
Following an estimated growth at a 33.7% CAGR, the autonomous delivery robots market is ready to see a revolution in the number of users across the globe, enabling it to reach domestic users very soon. 
Since the rapid assimilation of robotic deliveries, autonomous delivery vehicles have allowed parcel shippers to fulfil their customer's expectations, reduce their last-mile delivery expenses, and deliver more packages while decreasing costs.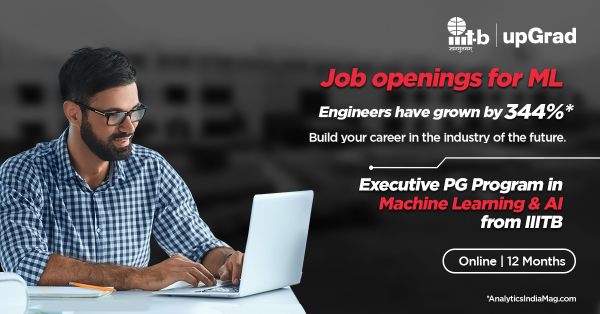 Enrol for the Machine Learning Course from the World's top Universities. Earn Master, Executive PGP, or Advanced Certificate Programs to fast-track your career.
How does it work?
Autonomous delivery robots are wheeled vehicles capable of routing to a customer's location through sensors, a GPS navigation service, a 360° camera vision, and more to fulfil the delivery.
These robotic deliveries utilise artificial intelligence to calculate the fastest delivery route having the shortest distance. Although fully autonomous, they can be backed when human operators are required.
Customers order via the vendor's app or website, choose from a list of selected suppliers and state their location. Subsequently, the delivery robot would procure the items at the supplier's end and deliver them to the customer. Note that the customer can monitor the delivery robot's location and unlock any secure compartment carrying their purchase.
After the robot has collected the item(s), it computes the optimum router to your home. For the same, it considers various factors like sidewalks, driveways, road crossings, and more. The built-in sensors and cameras continuously inform them of the environment. Subsequently, the delivery robot gradually proceeds to its destination. Once it reaches its destination, the app used to place an order will unlock it through a unique identifier (for example, a QR code). Hence, the delivery robot safely delivers items without human interference.
Driverless Programs
Autonomous delivery vehicles use driverless programs that deliver goods from a service provider/retailer to a customer's location. Drones are a type of driverless program that fulfils deliveries faster than the carrier ground alternatives. With artificial intelligence, they operate faster than traditional vehicles.
One of the best examples of driverless programs is the autonomous delivery startup Nuro. This startup is expected to start commercial deliveries in California this year. Specifically, the autonomous Toyota Prius vehicles can travel at 25 mph. These vehicles are planned to be used in one town with one partner. Subsequently, more partners will be added, and the service area will be expanded.
Refraction AI's REV-1 robots in Austin, Texas, began downtown pizza deliveries. In this context, Austin Eater stated that the tiny REV-1 robots travel in bike lanes but can use streets and sidewalks if needed.
Drone Delivery
Synthetic data generation is typically performed when the real data is unavailable or must be maintained private owing to compliance risks or personally identifiable information (PII). Drone delivery uses synthetic data generation in which new data is generated by either using tools like Excel or automatically using algorithms as an alternative for real-world data.
Drones are a type of autonomous delivery that complete deliveries faster than carrier ground options and operate through artificial intelligence. Drone delivery doesn't include any traceable information of the actual data. This characteristic makes the synthetic data anonymous and appropriate for sharing. Hence, drone delivery is quite valuable to pharmaceutical and healthcare companies.
Rather than appointing a single delivery driver to dispatch packages to ten different homes, ten individual drones can simultaneously send the items to the intended destinations. It suggests that drone delivery delivers packages at once to improve efficiency. This method makes it possible to deliver certain items within an hour of placing the order.
Delivery drones don't depend on crowded roadways to deliver products to customers. Unlike traditional delivery methods, they prevent traffic jams. It means that drones can fly directly to the buyer's destination and deliver goods.
This delivery method has been tested in a few cities. Certain companies use drones to transport goods from one employee to another for internal deliveries. Moreover, certain key corporations have begun using drone delivery; examples include DHL, Walmart, and Amazon.
Amazon targets to significantly adopt drone delivery methods through its Amazon Prime Air service. This forthcoming delivery system is intended to deliver packages to customers within 30 minutes. The testing of this method is going on in Cambridgeshire, England.
Pros and Cons
Pros:
1. Increased safety:
It is a risky job to deliver packages or food during the night or at weird places. However, adopting a food delivery robot system solves this concern as the delivery robot will reach the destination for delivery. In addition to driver safety, the delivery robots keep pedestrians safe. Accidents may occur if drivers are asked to take risks to fulfil expectations, and pedestrians may suffer. The autonomous delivery system is free from accidents and other road calamities.
2. Reduces carbon emissions: 
Autonomous delivery will contribute to sustainability efforts by decreasing carbon emissions.  Replacing traditional last-mile delivery vehicles with autonomous vehicles means that cities will find a significant reduction in carbon emissions. Hence, this method improves air quality and contributes to a healthy lifestyle.
3. Improves food distribution:
Similar to the coronavirus pandemic, food distribution would be more apparent if any other pandemic arose. In such scenarios, a food delivery robot system will solve issues like food shortages and children being unable to access free school lunches. It ensures easy access to food for everybody.
Best Machine Learning Courses & AI Courses Online
Cons:
1. Unintentional traffic congestion:
Autonomous delivery vehicles may create traffic congestion, i.e., bikes and scooters can be stuck away in easy-to-avoid regions. Occasionally, the delivery robots can create congestion on sidewalks.
2. Increases unemployment among unskilled laborers:
Food delivery is the biggest and fastest-growing source of revenue for several small food-centred businesses. The increasing adoption of delivery robots will replace delivery persons. Hence, it will increase unemployment among unskilled labourers who solely depend on this business for their living. Consequently, the regulation would have to be set to curb this issue in the job market.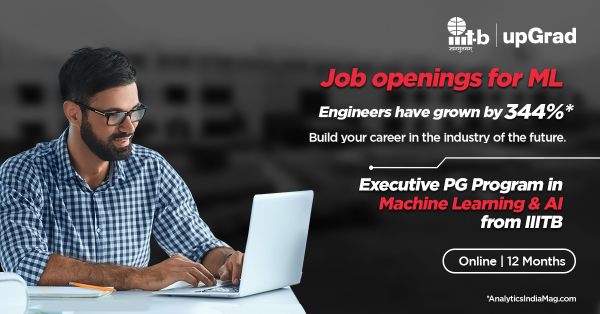 In-demand Machine Learning Skills
Takeaway
Considering the wide range of benefits it brings to the table, the adoption of the autonomous delivery system will keep growing in the future. The corresponding vehicles will attain more regulatory wins as more states consent for legislation to permit personal delivery robots, autonomous tech, and other self-driving vehicles. This technology has a huge potential to revolutionise the food industry in the future, and the best way to become a part of this revolution is to keep up with the changing trends!
upGrad's Advanced Certificate Programme in Machine Learning & NLP can be an excellent fit to fuel your career in the AI industry! The program serves as your initial step towards acquiring demanding machine learning skills. 
This 8-month course provides outstanding benefits like 250+ hours of learning, 5+ industry projects, daily doubt resolution sessions, career mentorship session, an advanced certificate from IIIT Bangalore, 24*7 student support, and more. 
Inheriting in-demand skills such as Linear Regression, Naive Bayes, Semantic Processing, Data Visualisation and more, learners get to be a part of the expanding world of autonomous machine space with upGrad!
Who are the prominent players in the autonomous delivery robots market?
Starship Technologies, Ottonomy.IO, Nuro Inc., Relay Robotics, Inc., and Serve Robotics Inc. are prominent companies working in the autonomous delivery robots market.
Who should begin using autonomous delivery robots? How?
If you are handling a direct-to-customer retail firm, then you can begin using autonomous delivery robots. You must consider your customers' requirements and expectations before using these robots. In order to analyse the relevance of an autonomous delivery robot for your business, ask yourself- (i) would autonomous delivery robots appeal to customers? (ii) would it be worthwhile to them? (iii) would it offer a fast delivery option? Subsequently, you must consider how these would fit into your existing delivery chain.
What is the key advantage of using delivery drones?
The ability to quickly access remote areas is the key advantage of using delivery drones. They can access hard-to-reach or remote areas significantly faster than conventional delivery vehicles. Consequently, they can allow medical personnel to fulfil the patients' requirements without delays.
Prepare for a Career of the Future