YouTube is a primarily used platform by businesses when it comes to endorsing their services. With over 2.3 billion active Youtube users, the platform is widely loved for creating, sharing, and watching videos. Although enjoying massive engagement from people worldwide, businesses are skeptical about choosing YouTube marketing in their social media management plan. The space is the most actively visited, and this knowledge should be enough to see it as a potential space for marketers, but the lack of understanding of YouTube as a marketing scene makes it challenging to step in. 
It is undoubtedly a growth-inducing region for marketers that small and local businesses must know, working hard to make their businesses successful. Creating and promoting valuable content can be your brand's chance at making things big. All it needs is the right set of tools and knowledge for advancing to reach more and more people. 
YouTube may simply appear relevant to just one form of media. However, it is far more nuanced, demanding several bite-sized aspects of marketing to frame the perfect strategy for a successful endorsement campaign. So let's start by learning the most basic concepts, curated specifically for beginners to step into the fascinating world of YouTube!
What is YouTube Marketing?
The world's second most visited website is also home to diverse marketing opportunities through video content. YouTube marketing enables businesses and individuals to create videos, engage with the audience and interact with other creators, valuable to the practice of endorsing their products and services. Content generation might seem like the only option for brand promotion at first, but a large chunk of marketing tactics are fulfilled following YouTube advertisements. Moreover, a substantial web audience is found on YouTube, making it the perfect space to strengthen your business.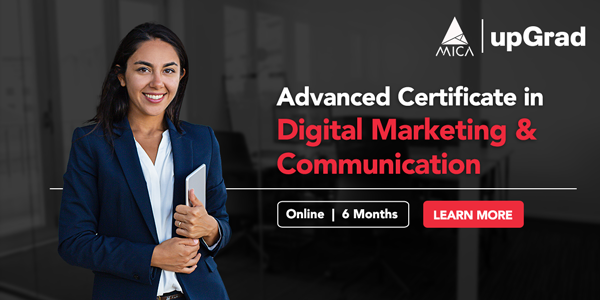 Statistics show video marketing to be a robust channel for marketers to target as 87% of them chose YouTube to be the most effective channel. Furthermore, as one starts understanding different tools and methods to achieve goals, successful campaigns seem tangible.
How Does YouTube Help to Grow Businesses?
Besides being a promotional tool, YouTube follows the journey of a marketer right from creating content for the brand to aware audiences to further nurturing brand trust among valued customers as a result. Tapping into YouTube marketing will require you several ways to step into the realm and perform well. Here's how you can do it!
Introduce customers to your products and services, explaining the purpose, expected content, and goals. Short, consumable videos are the deal!

Flaunt your expertise by creating 'How To' videos. Tutorials are the leading genre of videos people look for on social media. So, creating one for the relevant niche would draw massive interest from people.

Review videos and customer testimonials to add the seal of trust.

Live sessions, QnA's, and behind the scenes for candid scenes of the brand.

Collaborate with YouTube influencers if possible for quick exposure.

Actively engage with the audience under the comment section.

Analyze comments for errors and points the brand needs to work on. 
YouTube is highly beneficial for both small and big businesses. YouTube marketing extends endless possibilities with well-researched steps. These steps include several ways to leverage YouTube marketing services that users may further update to paid advertising. However, let's first check out a few free strategies. 
Creating a YouTube Account
Start your YouTube marketing journey by creating an account. Ensure you pick a business account as it helps to analyze growth rate and frequent performances. Brand accounts let multiple people use, post content, and manage channels. If you have numerous entities operating the account, this type of account is ideal for your business. Creating a YouTube channel shouldn't be complicated. Follow the steps here to create one!
Tips for Creating Valuable Content
Valuable content is the one that doesn't feel like a burden watching. Lack of attention span might be a significant concern among the new generation, but that doesn't mean you can go lax on your video content. YouTube videos must always be well-thought and fresh.
Create useful videos your target audience can relate, use or share among other contacts. 

Include call-to-action to let customers know the next step. 

Use keyword-rich texts to be found faster.

Use several medium forms to combine and create an all-around experience.

Take criticism under consideration as free advice to further improve your services and add missing points.
Promoting the Channel for Greater Engagement
The creation of a well-made video is not the only task to trigger growth. Starting from creating an account and initial posting days, it may take a while to appear across searches. Organic ways are significant and require the least monetary investment, yet they are not entirely reliable. YouTube marketing has another powerful tool to strengthen promotional strategy. YouTube Ads charge a certain amount to reach potential customers to your service and compel them to purchase it.
Understanding YouTube Analytics and Making it Work Your Way
YouTube analytics is like your weekly, monthly report card for digital performance. Features such as traffic source, device information, most-watched regions, and several other audience-specific metrics are projected following which a business can further plan YouTube marketing strategies. You can further tailor your videos to experiment and grasp the ones doing better. YouTube analytics also acknowledge unique viewers, which helps creators find out the content performing well to incorporate similar tactics later or steer clear of it.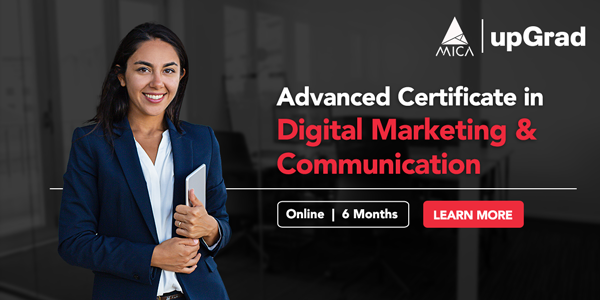 Improve Digital Presence Through Certification
Digital presence is everything for a brand to flourish online. YouTube, being of the most loved platforms, also accompanies various other social apps useful for marketers. Knowledge about all of these may not be with you right now, but there are several ways to gain it. Advanced Certification in Digital Marketing and Communication is one such way to do it!
The marketing certification course offered by upGrad promotes learning amid a robust peer networking model. The course includes content marketing, social media, analytics, and much more covered under the detailed syllabus created following industry leaders and valued faculty members. Spread across 85+ nations and a 40,000+ learner base, upGrad is extending a valuable opportunity for learners to upskill with more effective in-demand subjects. In addition, the educational platform is an excellent place for the overall growth of an individual as 360-degree support from the team lets learners tackle various challenges in their careers.
Conclusion
Video marketing is at its peak popularity as an easy-to-use platform, yet it is not meant to be taken for granted. It comes across as a very competitive space where you may find over a hundred people doing the same business as you but unable to make it big in that particular domain. Following the right lead, keeping up with trends, and not exaggerating a single victory formula over every other project is what will help yours grow faster.
How do I promote my new YouTube channel?
The best way to promote your YouTube channel is to start by creating interesting content, adding a catchy title, using a keyword-rich description, and customizing your YT thumbnail. You can also cross-promote Youtube on other Social media apps and engage with the audience to create awareness. You can further run contests for a fun time with subscribers as it is one of the fastest ways to find subscribers on the platform.
How much money does YouTube take to advertise?
YouTube charges are not fixed. They vary from region to region and the bidding keywords. The rates keep fluctuating following the changing watch time of a video or the target audience present on the receiving end of ads. An average of $0.10 to $0.30 per view or 10$ a day is paid by YouTube users in the US. The amount grows further if someone clicks on the call-to-action link taking them to your offered services.
How do you follow SEO on YouTube?
As YouTube is now part of Google, creating content on the platform and optimizing it using SEO practices can greatly benefit your search engine ranking. SEO in YouTube is just like any other written content. Ensure adding keywords in the video title, metadata, description, playlists, and hashtags can help to optimize video content for a more extensive reach aptly.
Plan Your Career in Digital Marketing Today!