Everyone hates writing resumes. This is a simple truth yet resumes are necessary if you want to get a job. Yes, you know that you could do the job but the recruiter doesn't – yet. The purpose of the resume is to showcase your skills and experience in a way that would make them want to hire you – or at least book an interview.
As a person who will manage all of the aspects of a product, you have to show that you are more than able to do that with your background, personality and skills.
Here are some tips on writing great product manager resume:
Add achievements to your education
Education is important but maybe less so than your previous experience. Recruiters want to know that you have official credentials for the job but they usually just skim over it and move straight on to the experience section.
If you want to make your education section matter, make sure that you add some relevant achievements to it. Maybe you did a project with your friends or you were a president of the student council – it can all make a difference. Add any supporting achievements to your school section and you'll stand out.
Top 5 Companies That Hire Product Managers
Use a proper format
Readability and visual aspects of your resume matter. If everything is just a big block of text, the recruiter will likely give up reading after a while. This is why you need to format. Use subheadings, bullet points and bold fonts to lead the recruiter to the parts that they actually want to see.
The recruiter should be able to skim your resume to see if your skills match the job description and their needs. There are free formats in Microsoft Word but you can always create your own.
Put an emphasis on your work history
This is the part that recruiters pay the most attention to. It gives them a clear overview of what you can do and how you can help make the product and their business better. This is why you shouldn't just list your responsibilities and work history but also add your biggest achievements, accolades, awards and results in percentages or numbers. This will impress the recruiter and make them remember you.
"So many people make the mistake of just listing the work history in chronological order. What you need to do instead is list the most relevant jobs you did and back them up with numbers – how successful you were, how you affected the company, what is your biggest achievements and so on," says Mike Dell, a resume writer from Elite Assignment Help.
Featured Program for you: Design Thinking Certification Program from Duke CE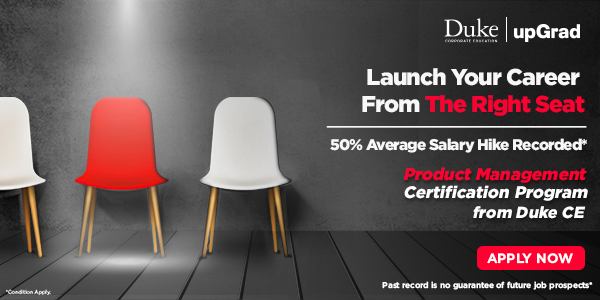 Helpful resources
Another important detail of your resume is the overall impression it leaves on the recruiter. A resume full of grammar and spelling errors can harm your chances of getting the job because it makes you look uneducated and unprofessional.

Here is a list of tools that can help you:
Resumention

is a site that can offer resume writing help. They are famous for their resume writing services and this can definitely improve your chances of getting the job.

Via Writing

and

Simple Grad

are grammar resources that can help you remove all grammatical mistakes from your resume and thus improve the clarity of it.

Essayr

oo

and

UKWritings

are editing tools that can remove all of the redundancies from your resume. UKWritings was praised in

UKWritings review

.

StateOfWriting

and

My Writing Way

are blogs that offer writing guides which are useful in the case that you are not the best writer and you need some assistance.

Paper Fellows

and

Essay Help

are online proofreaders that can go through your document once you are done writing and correct all of your mistakes. Both were praised by

Revieweal

.

Let's Go And Learn

and

Writing Populist

are career blogs where you can read about new trends in resume writing and overall job demand.
Don't use generic words
Using phrases like 'hard-working', 'responsible', 'team player' and so on is so common that no one with them on their resume is taken seriously. Sure, maybe you are a team player and a hard-working person but you could find a better way to say it. Maybe you should even let your work history speak for you.
Why Learn Product Management From UpGrad
While writing resume is everyone's most hated task, you might actually enjoy it once you get a hang of it. Follow these tips to create the best resume possible and impress your recruiters.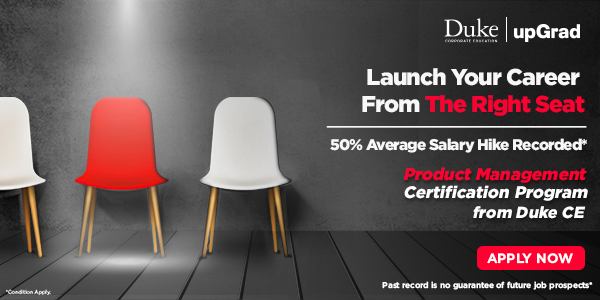 Study Product Management Courses online from the World's top Universities. Earn Masters, Executive PGP, or Advanced Certificate Programs to fast-track your career.
What does a product manager do?
A product manager's main role involves creating a juxtaposition between a customer's needs and the business's objectives by ensuring that the product offered by the business achieves a perfect balance between the two. Product managers are responsible for leading the development of a product by envisioning how customers will experience the product. They are also responsible for ensuring that the organisation's resources are utilized in the most cost-effective manner during the development, implementation, marketing, sales and support of the product by leading cross-functional teams that may often include developers and external partners.
What are the qualifications required to get product manager jobs?
To become a product manager, it is very important to have a graduation degree, preferably with some background in technology like an engineering degree or a graduate degree in computer science. Coding knowledge is also extremely useful, especially for product managers in pure tech-based companies. Next, it is crucial for product managers to have a good knowledge of core business functions such as devising sales and marketing strategies based on data analytics, preparation of profit and loss statements, financial analysis, risk modelling and so on. Most organisations prefer hiring engineers with MBA degrees for such roles, although graduates with a technical background and requisite amount of work experience are equally valued.
What is the difference between a project manager and a product manager?
Both product and project managers are responsible for the planning, execution and completion of a project by managing large teams. They keep track of the progress, and ensures that all activities are happening within the pre-agreed upon budget. However, unlike a product manager, a project manager cannot make any decisions related to the business strategy of the product. Moreover, product managers almost always have to work with cross functional teams, while project managers may sometimes be required to work with people within a particular function only, depending on the nature of the project. The product manager is completely responsible for defining the vision and direction of the product, as well as the overall profit and loss of the product.
Build Cutting-Edge Products for the Technology Age
UpGrad's Product Management Certification Program
Learn More